White House and State Department officials were informed just two hours after the terrorist attack on the U.S. Consulate in Benghazi, Libya on Sept. 11 began that a radical Islamic militant group had claimed responsibility, according to official emails obtained by Reuters.
A vehicle (R) and the surround buildings burn after they were set on fire inside the US consulate compound in Benghazi late on September 11, 2012.  (Credit: AFP/Getty Images)
White House and State Department officials were informed just two hours after the terrorist attack on the U.S. Consulate in Benghazi, Libya on Sept. 11 began that a radical Islamic militant group had claimed responsibility, according to official emails obtained by Reuters.
The emails, reportedly put out by the State Department, specifically mention that the Libyan militant group Ansar al-Sharia had taken credit for the attack almost immediately and called for additional terrorist acts.
The correspondence provides a glimpse into how U.S. diplomats described the fiery assault, as it was happening, to officials in Washington, D.C.
The terrorist attack claimed the lives of U.S. Ambassador Chris Stevens and three other Americans, including two former Navy SEALs and a State Department official. It took the Obama administration nearly two weeks to completely rule out an anti-Muslim video as the cause of the attack.
Numerous Obama administration officials, including White House Press Secretary Jay Carney, U.S. Ambassador to the U.N. Susan Rice, Secretary of State Hillary Clinton and even Obama himself, went on TV at different times and told millions of American citizens that the attacks were due to a spontaneous protest sparked by the video. Now it has been uncovered that the administration knew within hours that a terrorist group had proudly admitted they attacked the U.S. compound.
Reuters has the details on the emails sent to the various Obama administration officials:
The first email, timed at 4:05 p.m. Washington time – or 10:05 p.m. Benghazi time, 20-30 minutes after the attack on the U.S. diplomatic mission allegedly began – carried the subject line "U.S. Diplomatic Mission in Benghazi Under Attack" and the notation "SBU", meaning "Sensitive But Unclassified."

The text said the State Department's regional security office had reported that the diplomatic mission in Benghazi was "under attack. Embassy in Tripoli reports approximately 20 armed people fired shots; explosions have been heard as well."

A second email, headed "Update 1: U.S. Diplomatic Mission in Benghazi" and timed 4:54 p.m. Washington time, said that the Embassy in Tripoli had reported that "the firing at the U.S. Diplomatic Mission in Benghazi had stopped and the compound had been cleared." It said a "response team" was at the site attempting to locate missing personnel.

A third email, also marked SBU and sent at 6:07 p.m. Washington time, carried the subject line: "Update 2: Ansar al-Sharia Claims Responsibility for Benghazi Attack."

The message reported: "Embassy Tripoli reports the group claimed responsibility on Facebook and Twitter and has called for an attack on Embassy Tripoli."
Here are images of the emails courtesy of CBS News:
Watch CBS News' report:
Fox News reports that the emails were sent to a "variety of national security platforms, whose addresses have been redacted, including the White House Situation Room, the Pentagon, the FBI and the Director of National Intelligence."
Additionally, sources told Fox News that around 300 to 400 national security officials received the emails "in real time." The officials on the email recipient list work under the nation's top national security, military and diplomatic officials, according to sources.
The revelation, if confirmed to be legitimate, also calls into question why President Obama decided to take off on campaign trip to Las Vegas if his State Department the day before informed his national security team that a group of radical Islamic terrorists was claiming responsibility for killing four Americans.
The other question that demands answering is whether the U.S. military could have intervened if the White House knew two hours after the seven hour attack began that a terrorist group was overwhelming the U.S. Consulate, putting the lives of Americans in danger.
CBS News' Sharyl Attkisson reports:
CBS News has been told that, hours after the attack began, an unmanned Predator drone was sent over the U.S. mission in Benghazi, and that the drone and other reconnaissance aircraft apparently observed the final hours of the protracted battle.

The State Department, White House and Pentagon declined to say what military options were available. A White House official told CBS News that, at the start of the attack, Chairman of the Joint Chiefs Martin Dempsey and Defense Secretary Leon Panetta "looked at available options, and the ones we exercised had our military forces arrive in less than 24 hours, well ahead of timelines laid out in established policies."

But it was too late to help the Americans in Benghazi. The ambassador and three others were dead.
No word from the Obama administration on the emails.
Fox News' Benghazi Special & the Continuing Cover-up: Weapons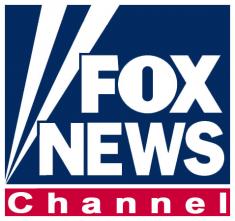 Overall, Friday night's Fox News Special, "Death And Deceit In Benghazi" is to be praised. It leads the network television field. We will show it, below.
But I have one bone to pick with it, first. See this report from prior in the day. It is one of numerous references to some or all of our four murdered Americans having been engaged in arms recovery operations, and that in turn, being a likely reason for the attack upon them.  A full pursuit of this matter, for all we know, may also lead to knowledge of the Obama-Biden-Clinton regime's supplying weapons to Gitmo-released Al Qaeda ringleader in Libya, bin Qumu.
"Mysterious Libyan ship linked to deadly terror attack?," dated Friday, October 19, Fox News
The above corroborates our article, "WEAPONS HUNTING: The Reason for the 9-11 Murders in Libya," by Denise Simon, 9/18-20. Notice, not until its end, at 3:47 does the pith of the matter become addressed by Catherine Herridge, greatly to her credit:
Source told Fox News that Ambassador Stevens was in Benghazi to negotiate a weapons transfer, an effort to get SA7′s out of the hands of extremists. When asked to comment, a State Department spokeswoman dismissed the idea, saying Stevens was there for diplomatic meetings and to attend the opening of a cultural center, Brett.
Mr. Baier quickly responds, "More on this in the 10pm special, Catherine, thank you." Thank you very much, Catherine, but there was not more on this in the 10pm special; there was much less on this.
"Bret Baier's ~ 'Death and Deceit in Benghazi'"
The subject is mentioned almost as if in passing, considering the length of the entire program (or considering how long the program might have been). It sits at 31:00 through 32:30, in conjunction with Herridge's interview of former CIA Director Porter Goss.
Clearly, this is where some of the worst possibilities may be found and where questions must be answered:
Did the U.S. aid in the acquisition of Russian MANPADS by Al Qaeda in Libya, ostensibly but not necessarily from Qaddafi's own stores?
Did the Obama administration furnish weapons to Al Qaeda in Libya?
What is being done with the weapons, now?
Is NATO partner Turkey involved in weapons transfers to Assad's opposition in Syria? (Remember, it was Turkey's Ambassador that Chris Stevens met, just before the attack.)
Is other grossly destructive weaponry involved? Chemical, for instance?
Exactly what were our people doing, in Benghazi?
Of what strategic value to Al Qaeda and/or Muslim Brotherhood associated militias was this attack?
Further, during the thirty-six hours preceding the Fox News Special, they were reporting of leads indicating that the attack was part of a coordinated campaign, to prevent Americans' actions in Benghazi and to drive the Yankee operatives out.
There is hardly a comprehensive cover-up about this set of issues. Some confession of missing MANPADS armaments was even made in last week's House Oversight Committee hearing. But a psychologically operative element is at play: if a revelation is not repeated often, nor fully developed, and responsible parties behave as if it is not very important, it will not be seen by the uninitiated as the scandal and news of crisis that it is (e.g., Barack Obama's nasty personal background, fraud, and eligibility issues). Call it cover up in plain sight. That is what Sheriff Arpaio might call it by now, among many others. Eh, Fox News? (And Breitbart.com, Glenn Beck, etc…)
And for anyone tempted to think it may be none of our business, to meddle in affairs of the CIA/IC concerning these matters, let him be assured, that entity is out of control. It is officially, publicly, and increasingly committing treason, witness "Global Governance 2025." And it continues to participate in the violation of the sovereignty of not only our United States of America, but whatever number of foreign nations. Just ask the families of Muamar Gaddafi and Hosni Mubarak.
What is the whole story here and what are the underlying motives? (And for anyone of the neo-Marxist-influenced variety looking in, by "underlying motives" we mean something other than poverty and societal oppression.)
Time will tell. Or, will it?
Abu Sufian Ibrahim Ahmed Hamuda bin Qumu
Watch the latest video at <a href="http://video.foxnews.com">video.foxnews.com</a>
 KNOW THE TRUTH – STEP BY STEP –
BRET BAIER'S – DEATH AND DECEIT IN BENGHAZI