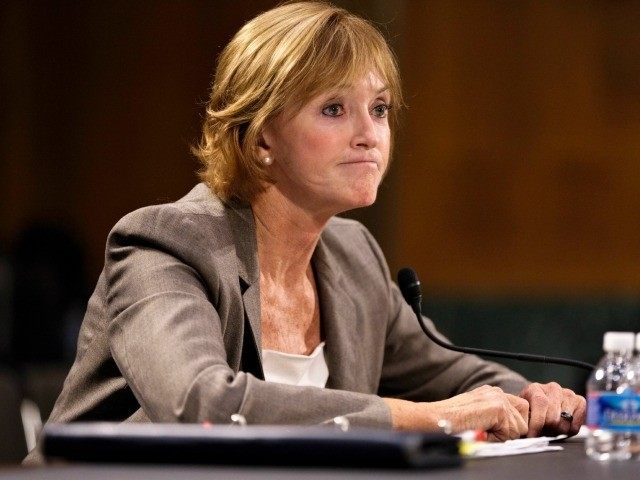 Embattled Centers for Medicare & Medicaid Services Administrator Marilyn Tavenner is resigning her post overseeing Obamacare just months after she admitted that the Obama White House's highly publicized 8 million Obamacare enrollment figure was inflated by at least 1.3 million.
"The mistake we made is unacceptable," said Health and Human Services Secretary Sylvia Burwell. "I will be communicating that clearly throughout the department."
Tavenner sent the House Oversight and Government Reform committee a letter blaming the Obama administration's unfinished back-end system for the inflated figures.
"Once the automated system for effectuated enrollment is functional, the Centers for Medicare & Medicaid Services will be able to more easily report the number who has paid their premiums," wrote Tavenner.
Tavenner, whose agency spends more than the Pentagon each year, was also a key figure overseeing the busted Obamacare website that cost U.S. taxpayers at least $2.1 billion. Tavenner later apologized for the HealthCare.gov disaster.
Tavenner will leave in February and be replaced by the agency's number two official, Andrew Slavitt.