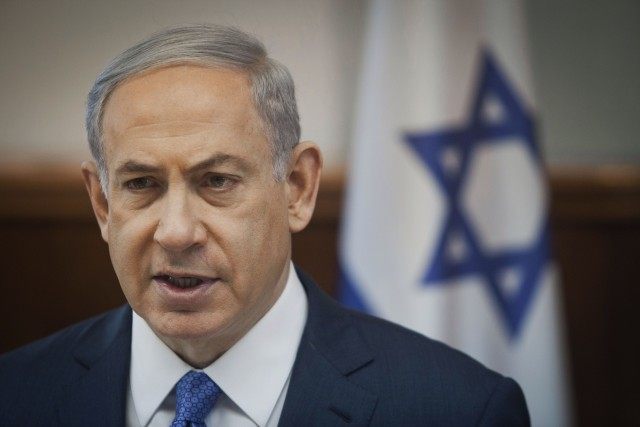 Israeli Prime Minister Benjamin Netanyahu met with his cabinet on Friday, who unanimously opposed the framework Iran deal and said that any final deal must include Iran's recognition of Israel, the Times of Israel reports.
It is a demand that Iran is certain to reject and that the Obama administration is unlikely to offer on Israel's behalf. However, it clarifies exactly why Netanyahu–and Israelis across the political spectrum–are afraid of a nuclear Iran.
The demand also calls President Barack Obama's bluff on commitments to Israeli security. On Thursday, while claiming that Netanyahu does not want the U.S. to pursue a "peaceful resolution" to the Iranian nuclear crisis, Obama said that he would reach out to Israel to "strengthen our long-term security cooperation with Israel and make clear our unshakeable commitment to Israel's defense."
Netanyahu is challenging Obama to live up to that commitment–and proving he will not.