Happy Mother's Day, Castro-style.
From Marti Noticias: The Ladies in White and activists from UNPACU (Unión Patriótica de Cuba) report a severe wave of repression this Sunday.
Dissidents have been using social media to report increased police activity and numerous arrests.
Some have already been arrested and are spending Mother's Day in prison. Others are unable to leave their homes and remain imprisoned within them.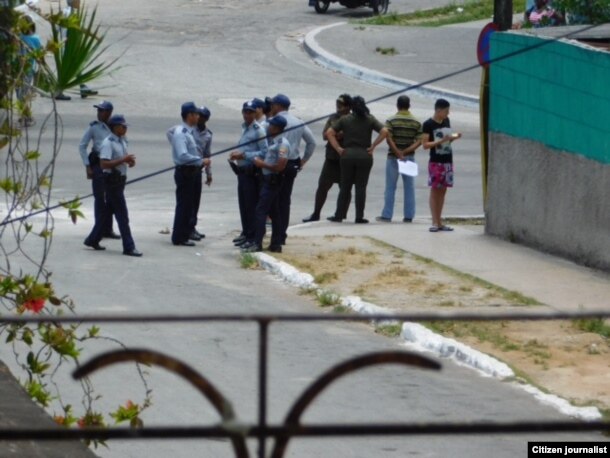 Dissident Iván Hernández Carrillo reports on Twitter that Berta Soler, leader of the Ladies in White, and her husband, ex-prisoner of conscience Angel Moya, were arrested this morning as soon as they emerged from their house in the Lawton neighborhood of Havana.
Martí Noticias was not able to reach anyone at the headquarters of the Ladies in White. Meanwhile, dissident Zaqueo Báez, a member of UNPACU, was able to report that Castro regime security agents began to show up in great numbers yesterday around the headquarters of the Ladies in White., as well as around his own house in a different neighborhood. He and his wife, María Josefa Acón, remain imprisoned in their own home: "We've been under surveillance since since yesterday and aren't allowed to leave the house."
You can listen to Zaqueo Báez's full report HERE, in Spanish.
Báez also reports that the four UNPACU activists arrested last Sunday — Jaqueline Heredia Morales, Xiomara de las Mercedes Cruz Miranda, Yunet Cairo Reigada y Marieta Martínez Aguilera — have not yet been released.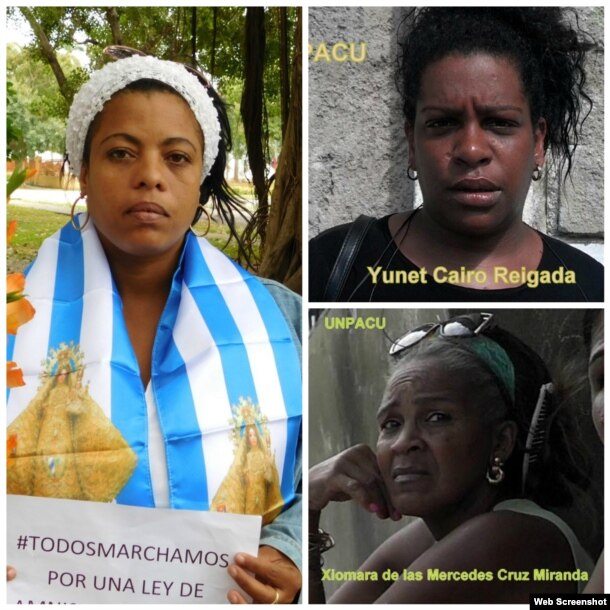 Reports have also surfaced from the city of Cárdenas, where three Ladies in White have been arrested: Leticia Ramos, Ramona Terrero and Odalys Hernández.
"They had barely stepped out a few meters from their door when the patrol cars arrived and they were arrested and hauled away," reports Raudel Montes de Oca, the husband of LeticiaRamos, one of the women arrested. You can listen to his report HERE, in Spanish.
Source: Babalu