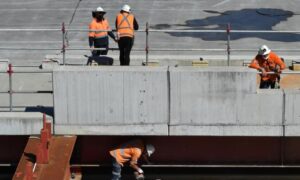 Australia's unemployment rate has dropped to four percent, the lowest rate since August 2008, as the economy added around 77,000 jobs according to the latest figures from the Australian Bureau of Statistics (ABS).
The country's overall employment increased to 13,372,000 with monthly hours worked increasing by 149 million hours.
"With employment increasing by 77,000 people and unemployment falling by 19,000, the unemployment rate fell by 0.2 percentage points, to 4.0 per cent," Bjorn Jarvis, head of labour statistics at the ABS, said in a release.
"This is the lowest unemployment rate since August 2008 and only the third time in the history of the monthly survey when unemployment was as low as 4.0 percent (February 2008, August 2008, February 2022)," he said.
The last time the unemployment rate was lower was 48 years ago in 1974, when the ABC survey was conducted quarterly.
"The 3.8 percent unemployment rate for women was the lowest since May 1974. Meanwhile, the unemployment rate for men fell to 4.2 percent, its second-lowest level since November 2008 and just above the rate from December 2021 of 4.1 percent," Jarvis said.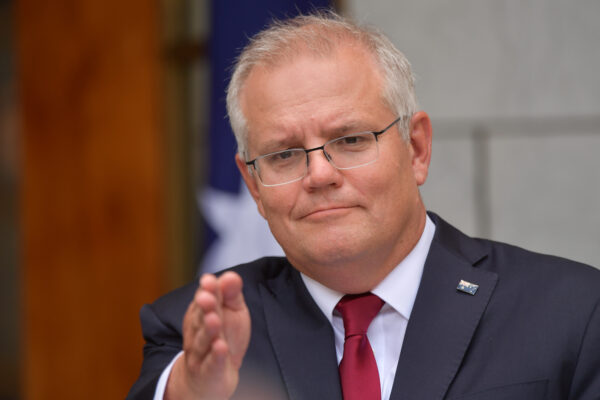 Prime Minister Scott Morrison said the unemployment rate was proof the country had made it through the pandemic together.
Meanwhile, Employment Minister Stuart Robert called the numbers an "extraordinary" result for the economy, meanwhile Treasurer Josh Frydenberg said the result shows the Coalition government's economic plan was "working."
Employment grew for the fourth month in a row by 0.6 percent to around 77,000 people in February and was around 202,000 people (1.5 percent) higher than the pre-Delta period high of June 2021, the ABS noted.
Seasonally adjusted hours worked rebounded in February by 8.9 percent after falling 8.6 percent in January at the peak of the Omicron wave, when an unusually high number of people were sick or on leave.
"While hours worked rebounded in February, they were still around 0.5 percent below December, and also still slightly below (0.2 percent) the pre-Delta period high of May 2021, reflecting a second month of impacts associated with the Omicron variant," Jarvis said.
Participation rose by 0.2 percentage points to 66.4 percent in February, 0.6 percentage points higher than the start of the pandemic.
"The increase in participation continues to be particularly pronounced for women, rising 0.2 percentage points to a further record high of 62.4 per cent in February, and now 1.2 percentage points above the start of the pandemic," Jarvis said.
Follow
Caden Pearson is a writer and editor based Cairns, Australia. He writes mostly on national politics, geopolitics in the Indo-Pacific, and COVID-19 measures and pushback. He has a background in screenwriting and documentary. Contact him on caden.pearson@epochtimes.com.au
This post originally appeared on and written by:
Caden Pearson
The Epoch Times