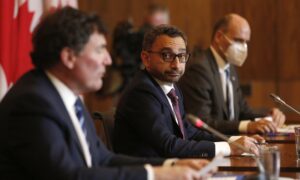 The suspension of vaccine mandates announced by the Canadian federal government on June 14 has not thrown off balance the different parties involved in fighting the mandates in court.
Some of the groups and individuals involved in challenging the mandates through the courts told The Epoch Times they plan to continue pursuing their cases to shed light on the rationale behind them, to prevent another imposition, and to have the judiciary assess potential charter breaches.
One of the mandates being tested in court is the travel mandate, which has seen millions of Canadians unable to take a plane, a train, or some types of marine vessels since last fall.
The mandate is being challenged by four different lawsuits that are currently at the stage of cross-examination of government witnesses.
There's a chance the attorney general might bring forward a motion to dismiss the cases by calling them moot because of the vaccine mandate suspension, but the applicants are determined to carry forward.
"We are not surprised to see the mandate being temporarily suspended," said civil litigation lawyer Sam Presvelos.
"My clients have been able to demonstrate that the scientific basis for justifying such mandates was thin to non-existent. Moreover, it remains unclear as to what criteria the government used and continues to use [to justify] such decisions regarding the vaccine mandate."
Presvelos represents the first applicants to file a case on the issue in December 2021, businessmen Shaun Rickard and Karl Harrison.
The legal advocacy group Justice Centre for Constitutional Freedoms (JCCF) represents two separate travel mandate cases—that of former Newfoundland premier Brian Peckford and co-applicants, and that of People's Party of Canada Leader Maxime Bernier.
JCCF lawyer Allison Pejovic said the suspension of mandates was "very welcome news" but added that the JCCF would continue to prosecute the case "in defence of the Charter of Rights and Freedoms of Canadians."
"Regardless of whether this vaccine mandate is dropped voluntarily before the Court hearing this fall, we believe the government's unwarranted and vindictive violation of Canadians' mobility rights must be addressed by the Court to hold the government to account and establish a precedent to Canadians' mobility rights in the future," Pejovic said in a statement.
The fourth case involves Quebec lawyer Nabil Belkacem, who represents himself and takes a similar stance. While welcoming the news that returns "an appearance of normalcy and logic" to Canada, he said he would not celebrate, as the right to travel or exit the country "should never have been taken away from us."
"Legally and philosophically, I can't admit that our jailor is responsible for giving us our freedom, as he so chooses. Because in the same arbitrary fashion he could decide to take it back," Belkacem wrote in a statement.
Announcement
Four Liberal cabinet ministers were on deck in Ottawa to announce the vaccine mandate suspension on June 14.
The ministers defended the government's decision to impose the mandates and not to lift them until now, saying that the mandates contributed to a lower death rate in Canada.
"Our government has made a solemn commitment to Canadians to be prudent and focus on doing the right thing guided by science and expert advice," said Transport Minister Omar Alghabra.
"Our approach to protecting Canadians has worked. Canada has one of the highest vaccination rates in the world with one of the lowest death rates in the world, and is also experiencing one of the fastest economic recoveries."
Intergovernmental Affairs Minister Dominic LeBlanc said that mandates could be brought back if the COVID-19 situation "takes a turn for the worse."
The vaccine mandate for federal employees was also suspended along with the one for travel.
Unvaccinated employees placed on leave without pay in the public service, the RCMP, and federally regulated sectors will be able to go back to work on June 20.
Other Reactions
Feds for Freedom, a group of public service employees opposed to the mandates, told The Epoch Times that it would also carry on with its legal challenges.
"We must ensure that the loopholes that allowed this travesty to pass are closed, that our unions are doing their job of protecting the rights of workers, and that our members are made whole," said the group's co-founder Ryan McKenna.
Police officer groups that have advocated against mandates and other COVID-19 restrictions cautiously welcomed the news.
Daniel Bulford, a spokesperson for Mounties for Freedom and a former RCMP sniper who was involved in the Freedom Convoy protest in Ottawa this winter, called the suspension of mandates a "small victory, but not a complete one."
Bulford says he knows many mounties who were placed on leave without pay and who are now conflicted about going back to work given how they were treated.
"After the force and our union … neglected to stand up for the members, and after the display that we've seen, with COVID enforcement, and the police activity during the Emergencies Act, most RCMP officers that I know that are off right now are conflicted about whether they can return or not."
That said, he wishes they do return, "because we need good, strong police officers in place to prevent further stripping of our fundamental rights by our government."
Clay Farnsworth, chair of Police on Guard, a group that consists of active and retired officers opposed to the use of emergency powers by governments during the pandemic, says he's "satisfied" with today's announcement.
"This is a step in the right direction and we're hopeful that these mandates won't be reinstated with the emergence of new variants," he says.
Farnsworth nevertheless expressed skepticism about the will of different levels of government to uphold "fundamental freedoms."
Meanwhile other groups impacted by the mandates that are not part of the public service are watching intently for their employers' next move.
Some unvaccinated employees at Purolator courier service are in the process of writing a statement of claim to sue their employer over its mandate. Crown corporation Canada Post owns a 91 percent stake in Purolator and also has a vaccine mandate.
One Canada Post employee reached out to The Epoch Times to react to the mandate suspension.
"I feel happy for the first time in a long time hearing I will be able to work and provide again for my family," said Daniel Matti.
Matti says he was placed on leave without pay in late November for refusing the vaccine.
"I have been discriminated against from most work/society. I had been denied [employment insurance]. The stress and destruction of my mental health from facing discrimination from society was almost unbearable," he shared in a chat message.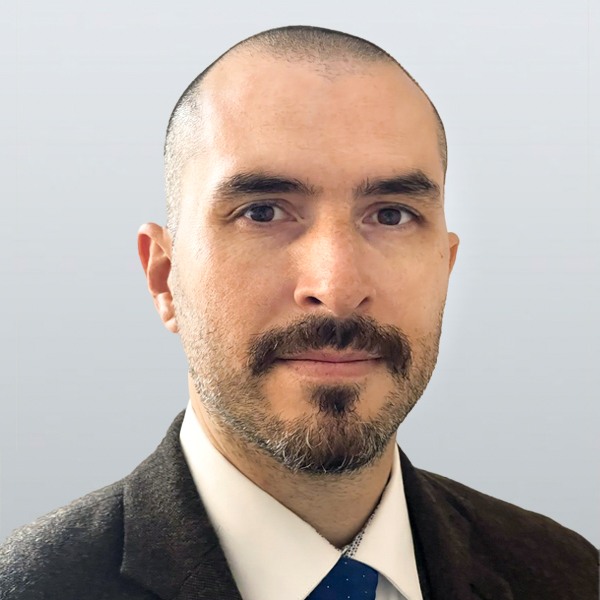 Follow
Noé Chartier is an Epoch Times reporter based in Montreal.

Twitter: @NChartierET
Gettr: @nchartieret
This post originally appeared on and written by:
Noé Chartier
The Epoch Times 2022-06-15 03:37:00