New Zealand's former COVID-19 Response Minister Chris Hipkins has apologised to journalist Charlotte Bellis for incorrect comments made about her attempts to secure a MIQ (managed isolation and quarantine) spot during the height of lockdowns.
Bellis had tried to return to New Zealand after discovering she was pregnant in Qatar, where sex outside of marriage is illegal.
In a column published in the New Zealand Herald, Bellis described her struggle to return to her country in January, when all citizens would have been required to go through MIQ.
"On Jan. 31, I released a statement regarding Charlotte Bellis and her MIQ application," Hipkins said in a statement on June 22. "I stated that 'emergency allocation criteria includes a requirement to travel to New Zealand within the next 14 days."
While MIQ did have such a requirement for general application, Hipkins said guidelines did contain exceptions.
"I have since been made aware that Ms Bellis was relying on special circumstances in respect of her application as she was in Afghanistan and that MIQ deactivated her application in error," he said.
In the January statement, Hipkins said he also encouraged Bellis to "take up any offers of assistance" after consular assistance had been offered twice in early December but had not been responded to.
"I have subsequently been made aware that these comments were not accurate.
"On March 15, I wrote to Ms Bellis apologising for the errors in my comments, and the inclusion of personal information in the statement and for the subsequent distress it caused her," Hipkins said.
'Putting This Behind' and Looking Forward
Bellis welcomed the apology and thanked Hipkins for correcting his earlier comments that had "caused widespread confusion" and "resulted in unwarranted abuse" towards herself and her partner.
"We stand by our decision to speak out about our experience with MIQ to shine a light on a system that was no longer fit for purpose and negatively affecting so many New Zealand families; as well as hold Minister Hipkins to account for his response to our personal case," Bellis wrote on Twitter.
"We look forward to putting this behind us and enjoying a new chapter with our daughter."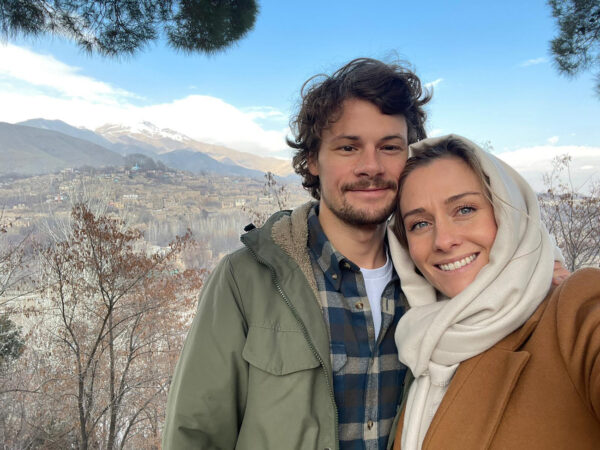 The New Zealand National Party commended Hipkins for apologising but said the government should now apologise for the entire MIQ system.
"For every Charlotte Bellis, there are countless other examples that haven't hit the headlines," National's COVID-19 response spokesman Chris Bishop said in a media statement.
Bishop noted a high court ruling that found MIQ had unjustly violated the rights of returning New Zealanders in some instances due to operating with unfair spot limitations.
It was also previously revealed that an internal document dated back to Nov. 12, 2021, in the New Zealand Ministry of Health had advised officials that there was no longer any justification to continue MIQ.
Hipkins later told reporters that his apology to Bellis did not extend to the MIQ system.
"In terms of MIQ I will maintain, and the courts in fact have maintained, MIQ was absolutely justified," he said.
MIQ remained until February, when it began winding down operations.
Follow
Rebecca Zhu is based in Sydney. She focuses on Australian and New Zealand national affairs. Got a tip? Contact her at rebecca.zhu@epochtimes.com.au.
This post originally appeared on and written by:
Rebecca Zhu
The Epoch Times