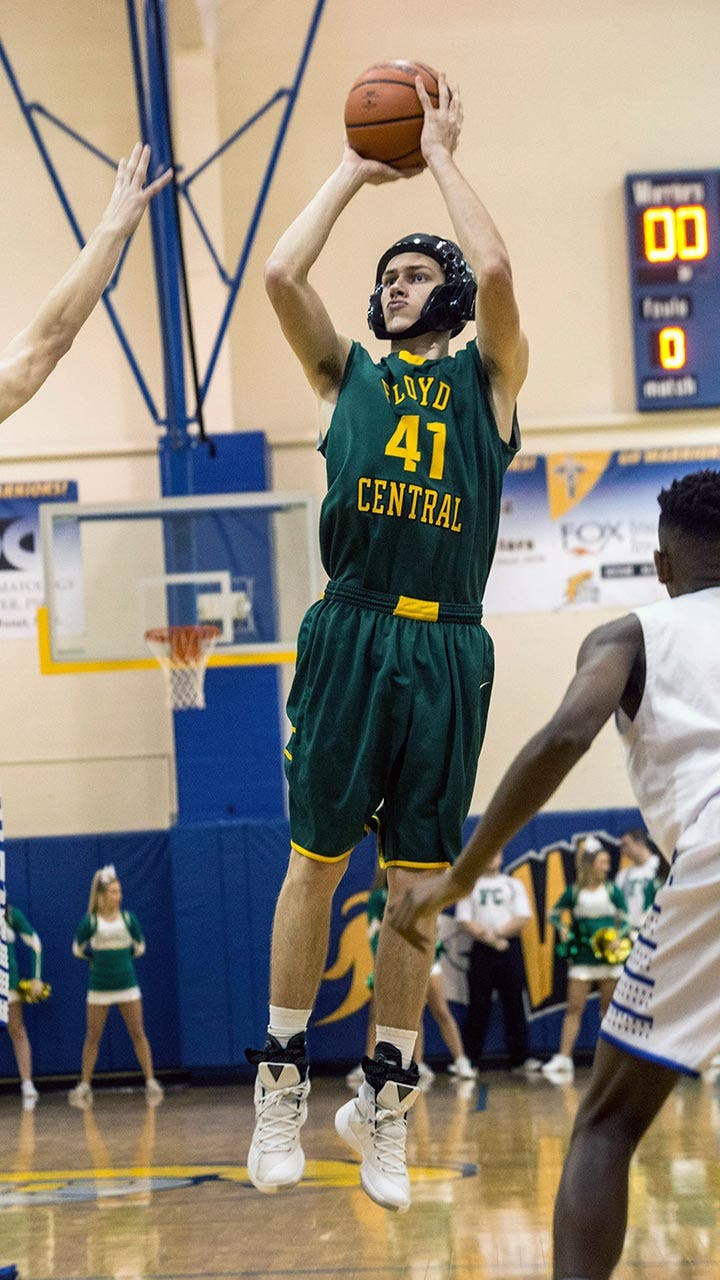 The 25-year-old Louisville banker accused of murdering five colleagues and shooting eight other people before police killed him in a standoff in the lobby of a downtown office building will have his brain checked for signs of an irreversible degenerative brain condition, according to a local report.
Connor Sturgeon, an employee of the Old National Bank in Louisville, Kentucky, opened fire during a morning meeting Monday, killing Tommy Elliott, 63, as well as Joshua Barrick, 40, Deana Eckert, 57, Jim Tutt, 64, and Juliana Farmer, 45.
He critically injured Officer Nickolas Wilt and also shot Officer Cory "CJ" Galloway, who returned fire and killed the gunman, harrowing bodycam video shows.
Todd Sturgeon, a longtime high school and college basketball coach, told the Louisville-based WLKY that his son's brain will be examined for signs of chronic traumatic encephalopathy, or CTE.
DEADLY LOUISVILLE BANK SHOOTING BODYCAM RELEASED; OFFICERS' ACTIONS DESCRIBED AS 'HEROIC'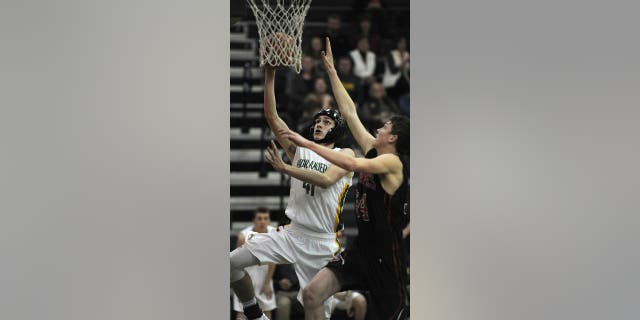 Floyd Central player Connor Sturgeon, left, shoots for two points against Brownstown Central at Floyd Central High School, Feb. 16, 2016. (David Hartlage-USA Today Network)
His son reportedly wore a helmet while playing high school basketball due to claims he'd had too many concussions.
Photos from his high school career show him wearing jersey No. 41 and the device on the court repeatedly.
One of a series of 911 calls about the shooting police released this week came from his mother, who warned that her son's roommate had called her to raise concerns.
"He's not violent," she told the dispatcher. "He's never done anything."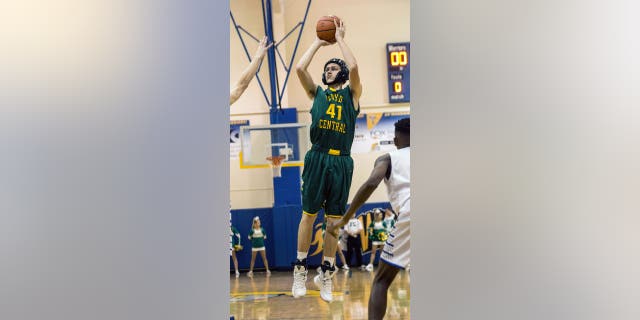 Floyd Central player Connor Sturgeon launches a shot against Christian Academy Indiana, in Louisville, Kentucky, Nov. 24, 2015. (Marty Pearl-USA Today Networ)
If that were true, it changed while she was on the line with the dispatcher, who told her police were already responding to the bank where her son worked.
WHO ARE THE LOUISVILLE BANK SHOOTING VICTIMS?
He also had "mental health challenges" but there were "never any warning signs" that he'd become a mass murderer, his family said in a statement earlier this week.
"While we have many unanswered questions, we will continue to cooperate fully with law enforcement officials and do all we can to aid everyone in understanding why and how this happened," they added.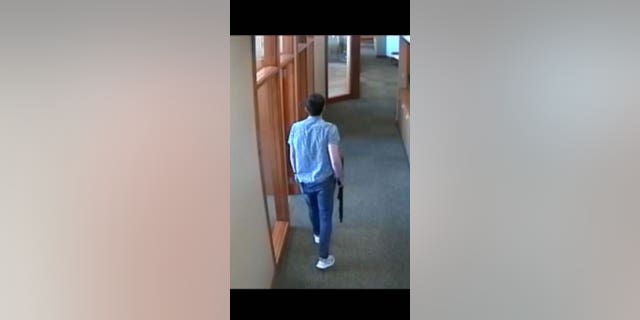 Surveillance video shows 25-year-old bank employee Connor Sturgeon. (Louisville Metro Police Department )
CTE is a degenerative brain condition caused by repeated concussions or blows to the head. According to the National Institutes of Health, it was first detected in boxers nearly 100 years ago and originally referred to as "punch-drunk syndrome."
KENTUCKY POLICE END BANK SHOOTING WITHIN MINUTES, 'ABSOLUTELY' SAVED LIVES: TIMELINE
Decades later, doctors discovered it could be caused by any kind of head injuries, not just punches.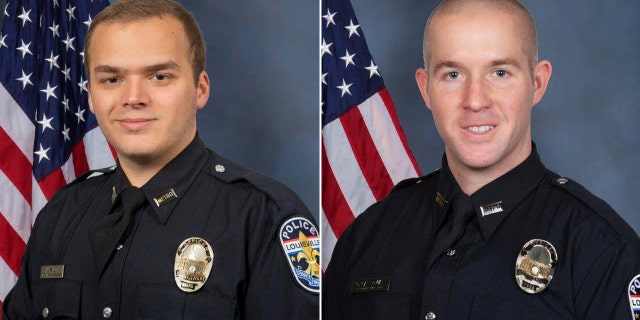 Officer Nickolas Wilt and Officer Cory "CJ" Galloway responded to an active shooting situation at Old National Bank, in Louisville on Monday, April 10, 2023. Wilt, who just completed police academy at the end of March, was critically injured and underwent emergency brain surgery. (Louisville Metro Police Department via AP)
Some symptoms of CTE include depression and anxiety, violent mood swings and other cognitive impairments.
Former New England Patriots star Aaron Hernandez, who murdered a man, showed severe signs of CTE in his brain during an autopsy after he hanged himself while serving a life prison sentence in 2017.
CLICK HERE TO GET THE FOX NEWS APP 
Police are asking anyone with information on the Louisville shooting to call their tip line at 502-574-LMPD.
Fox News' Lawrence Richard contributed to this report.
Michael Ruiz is a reporter for Fox News Digital. Story tips can be sent to michael.ruiz@fox.com and on Twitter: @mikerreports
This post originally appeared on and written by:
Zonia Redner
Fox News 2023-04-14 17:29:00