It's 3:10 pm on Washington D.C. and we still don't know who carried out the shooting at the Navy Yard this morning. Despite an absence of the facts, liberals and their allies in the media, are already blaming a lack of more gun control, gun owners and the NRA for the horrific attack that left at least 12 dead.
First, CNN's David Frum: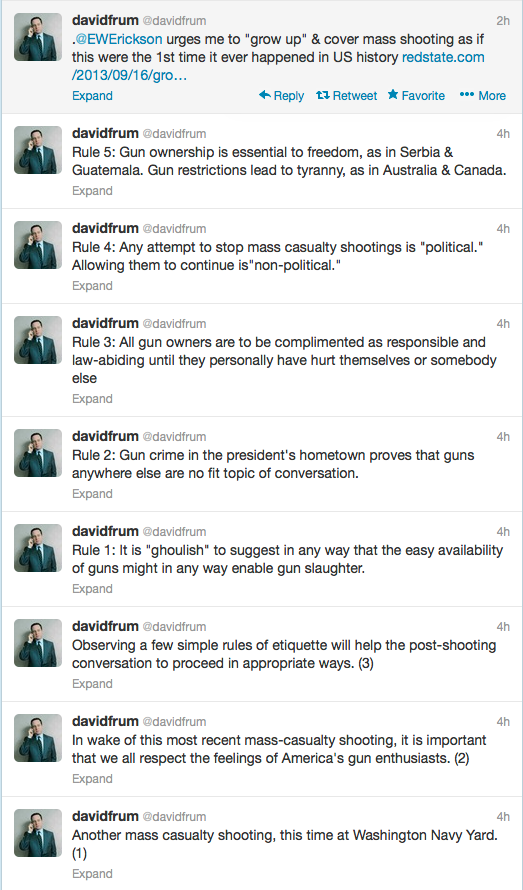 Next, Buzzfeed's Andrew Kaczynski:
How the NRA handles a mass shooting: Silence http://t.co/vKT2cXqTp5

— Andrew Kaczynski (@BuzzFeedAndrew) September 16, 2013
It should be noted Washington D.C. is a gun free zone, as are military bases and the Navy Yard.
UPDATE: The Coalition to Stop Gun Violence has weighed in.
Incidents like the #NavyYardShooting will continue to occur with regularity until legislators stop allowing the #NRA to write gun policy.

— CSGV (@CSGV) September 16, 2013