Source: https://twitter.com/WhiteHouse/status/408734525615640577/photo/1/large
President Obama has many talents. One of them is injecting himself into places he certainly doesn't belong.
1. The Selma Marches
The president claimed to have been conceived following the civil rights marches in Selma, Alabama. This is impossible as the marches occurred in 1965 and the president was born in August of 1961.
2. Rosa Parks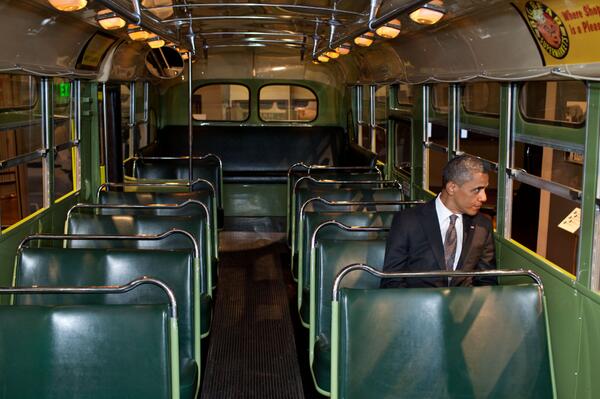 source
On the anniversary of Rosa Parks' refusal to give up her seat on a bus, the president tweeted a picture of himself. We all know how hard it must have been for the president to fight segregation during his youth in Alabama…just kidding, he went to an exclusive private school in Hawaii.
3. Presidential Biographies
source
President Obama made some cameo appearances in the biographies of other presidents. For instance, never mind the fact that Coolidge was the first president to use radio–Obama was the first to use Twitter!
4. The JFK Assassination Anniversary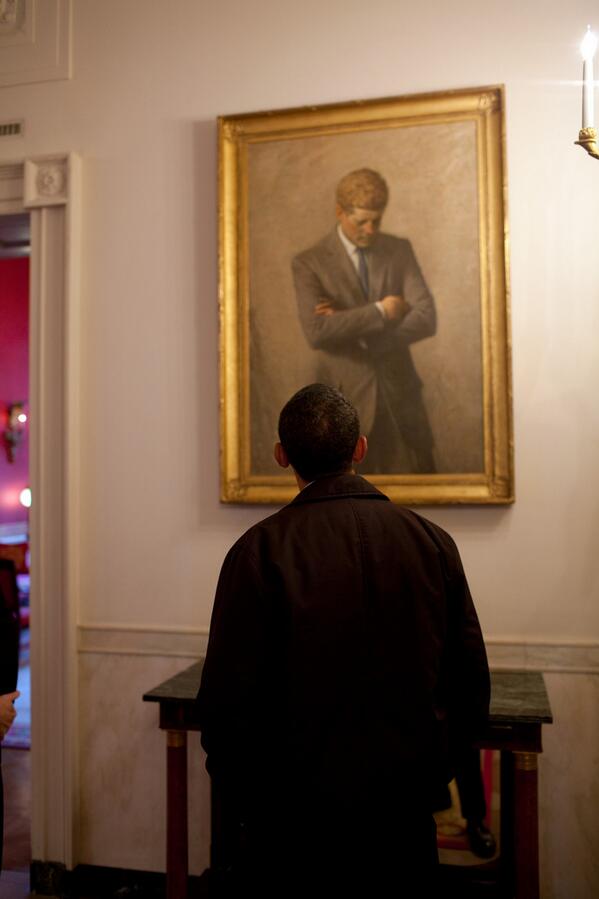 source
On the 50th anniversary of the assassination of President Kennedy, the White House tweeted a picture of President Obama looking sadly at Kennedy's portrait.
5. Nelson Mandela's Death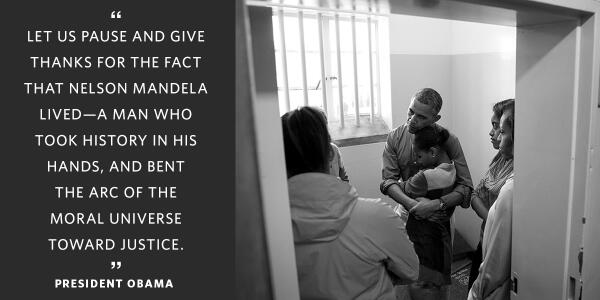 source
True to form, the official White House Twitter account tweeted a picture of the president hugging his daughter in Mandela's prison cell following his death. Because Obama personally worked really hard to end apartheid, or something.
Someone should let the president know that sometimes, it's okay to let others take the spotlight.