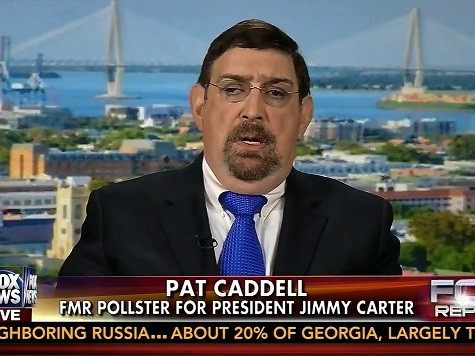 "There is no evidence that this is an election about ideology. It is an election about insurgency," longtime pollster Pat Caddell told host Alex Marlow today on Breitbart News Daily.
The real paradigm in this race is a race between those who think that the political class has raped the country – and done it for their own benefit while most Americans suffer … who believe their country is in decline, who want it reversed, that is the real issue in this campaign.
Caddell went on to further discuss the election and to also lambaste Congress at length, saying he is "outraged" by Congress's "latest version of the people are stupid. Let's have a vote on Obamacare we can send to his desk so he'll veto it. Knowing that that's going to happen, playing out this charade when they have just voted in December to fully fund every piece of Obamacare, to give the Unions a break on their high-value plans."
Caddell characterized it by saying, "What do we give the peasants so we can calm them down?" indicating that Republicans genuinely believe their voters are stupid.
Again, speaking of Republicans, said Caddell, "They have done none of the things that they could have done to punish Obama for executive actions." Caddell pointed out that Republicans could have denied Obama appointments, along with other actions to push back on his use of executive orders. "They've done nothing at all to hamper him and they could. They have the power of the purse," he added.
Source:  Breitbart