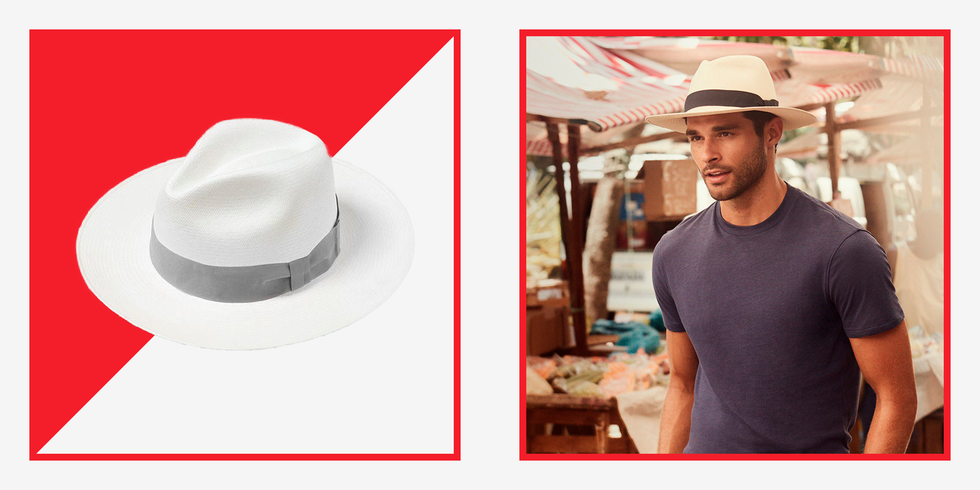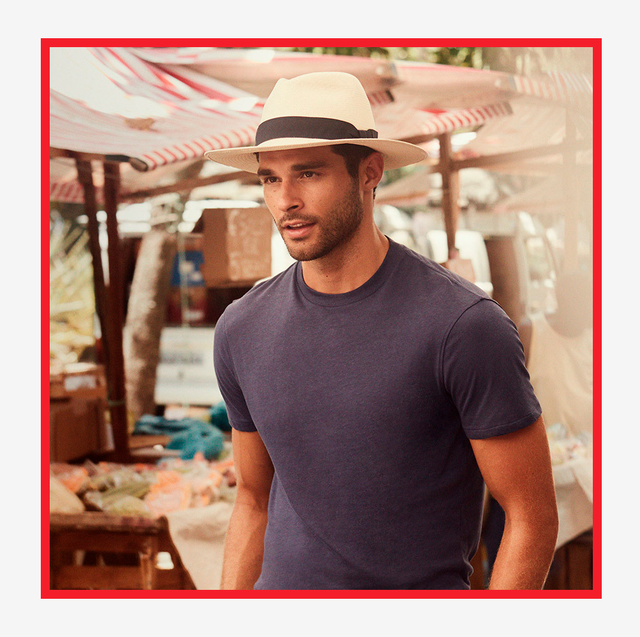 Frescobol Carioca
Whether you want to subtly hide your quarantine hair—maybe that impulsive dye-job didn't work out and you haven't been able to get to the barber yet—or you just want to take your outfit to the next level, a hat is one of the easiest ways to instantly elevate your look.
No matter what your vibe might be, I guarantee you can always find a way to wear a hat. If you're into the West Coast surfer-chill look, you'd probably do well with a bucket hat. But if you're more interested in streetwear, beanies and snapbacks are the way to go—there's like several different types of snapback styles alone to choose from, whether you want a super clean and crisp black baseball cap (Nike makes great ones,) or a mesh trucker hat like Ashton Kutcher wore on Punk'd. (Those were the days.) And if you're into the urban dandy look, try a porkpie hat or even a driving cap. Seriously, the options are endless.
Simply put, hats are one of the easiest ways to both upgrade your fit and experiment with different styles. Check out 11 different types of hats, including our top picks, to accommodate various style needs and keep you looking sharp.
Panama Hat
frescobolcarioca.com
$260.00
Frescobol Carioca Panama Hat 
Just because your vacation has been put on hold doesn't mean you can't plan for the next one. This woven brimmed hat, made from toquilla straw by artisans in Ecuador (fun fact: Panama hats originated in Ecuador, not Panama), gives you a taste of the tropics.
Baseball Cap
Club Monaco Cotton Twill Baseball Cap
A plain black baseball cap is an essential item for every man's wardrobe. It's timeless, versatile, and a surefire way to elevate a minimal outfit or add some edge to a more formal look.
Bucket Hat
GLCO x General Admission Bucket Hat
Bucket hats continue to infiltrate in and out of the trend cycle, but this cotton canvas option is a simple way to integrate some West Coast chill into your look. This off-white Garrett Leight option even shouts out the Golden State with bright orange embroidery.
Athletic Baseball Cap
urbanoutfitters.com
$22.00
Nike Sportswear Heritage86 Futura Washed Baseball Cap
If you need to hide your crazy bedhead before an early morning workout, a heritage baseball cap is the way to go. And no one does classic sportswear better than Nike.
Beanie
Quaker Marine Supply Co. Docksider Knit Beanie in Denim
Beanies are an essential item for the colder months. Consider a ribbed fisherman style in a neutral color from experts in seaside apparel Quaker Marine—it'll be in style long after the winter season ends.
Miki Hat
dailypaperclothing.com
€119.00
Daily Paper x Béton Ciré Black Shibori Denim Miki Hat
Can't decide between a docker cap and a snapback? No problem—with this tie-dyed Miki hat you can have the best of both worlds. Crafted with traditional French millinery technique, this headpiece is enhanced with the Japanese label's signature denim.
Sun Hat
Patagonia Baggies Brimmer Sun Hat
This sun hat is loaded with practical functions. In addition to its wide brim that protects the face and nape from sun exposure, the recycled nylon breathes easily and dries quickly. Consider it a must-have for your next outdoor excursion.
Military Hat
Simon and Mary Black Fez Military Hat
If you're interested in exploring beyond standard hat territory, consider a military hat. This black wool cap, courtesy of veteran South African hatmaker Simon and Mary, features a branded gold coin accent and heightened shape that will take your style to new heights.
Wide Brim Hat
Hampui Hats Tensift Ltd. Series
Huckberry is an expert at combining outdoor influences with crisp design traits. Both rugged and sophisticated, this wide-brimmed hat is beloved by designers and woodworkers alike. Plus, the wool material and structure of the piece is designed to adapt to your head for a perfect fit.
Driving Cap
Brixton Hooligan III Driving Cap 
You really don't see a lot of driving caps outside of a jazz club these days, but they're still a viable option for upgrading a more casual look. This Brixton piece is made with a cross-textured material that gives it a vintage novelty appeal.
Trilby Hat
Goorin Bros. Morning Glory Trilby Hat
The trilby hat is like the Panama hat's brother—the main difference is that the former is traditionally more formal, while the other is better suited for the beach. For warmer days at the office, a lightweight raffia trilby provides cool coverage and easy breathability. 
Robert Quick
Robert is a writer and editor based in New York.
This content is created and maintained by a third party, and imported onto this page to help users provide their email addresses. You may be able to find more information about this and similar content at piano.io
This post originally appeared on and written by:
1
Men's Health