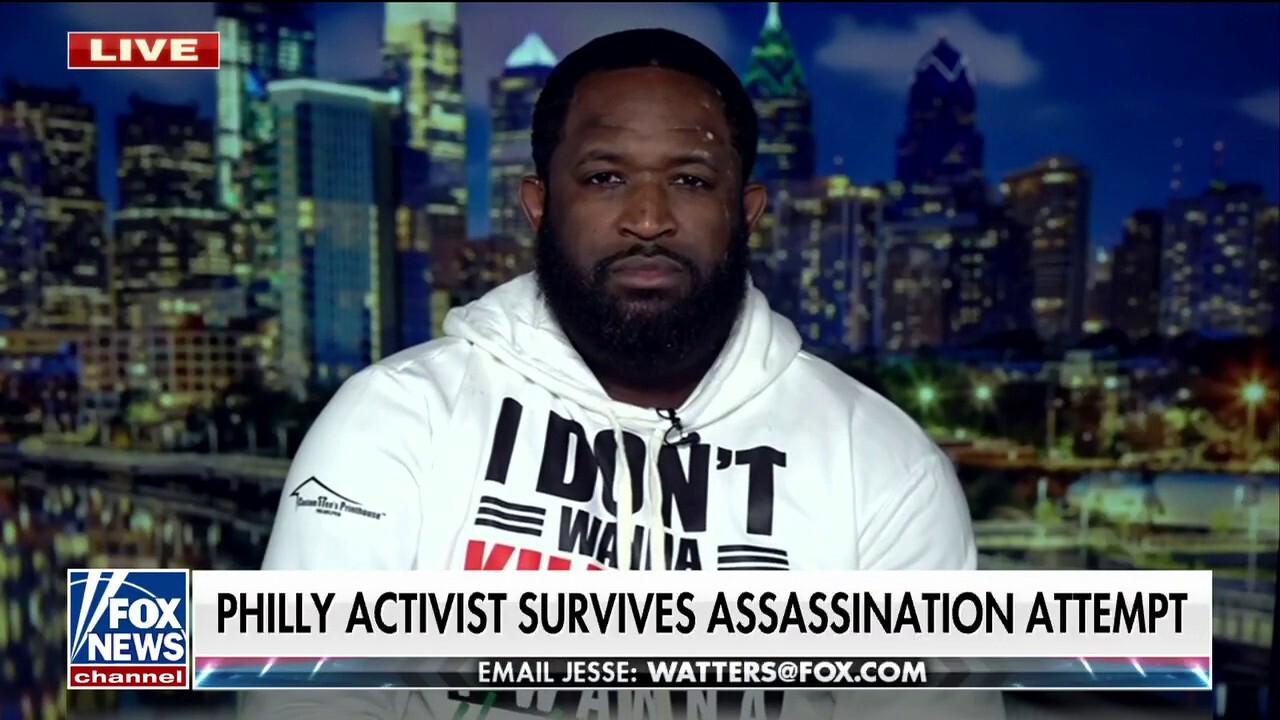 Philadelphia anti-violence and community activist Brandon Chastang explains why he is committed to spreading positivity and helping others even after an assassination attempt on "Jesse Watters Primetime."
BRANDON CHASTANG: The gentleman pulled up on the side of me and within 15 to 20 seconds, we exchanged fire. He started firing first. I was already prepared and we just started exchanging. This was something that's never happened to me a day in my life. But I was definitely prepared living in the city of Philadelphia.
PHILADELPHIA DEPLOYING MORE OFFICERS TO VIOLENT AREAS: 'WE NEED MORE COPS,' RESIDENT SAYS
I've been sober for five years and I've been doing community activist work since 2020, my last year of actually being a teacher at a high school. And I thought that I would be better for the community. And I don't know. You know, a lot of people don't respect positivity, but that's who I am and I'm going to remain this way forever.
CLICK HERE TO DOWNLOAD THE FOX NEWS APP
This post originally appeared on and written by:
Sharie Motsinger
Fox News 2023-02-03 04:06:00