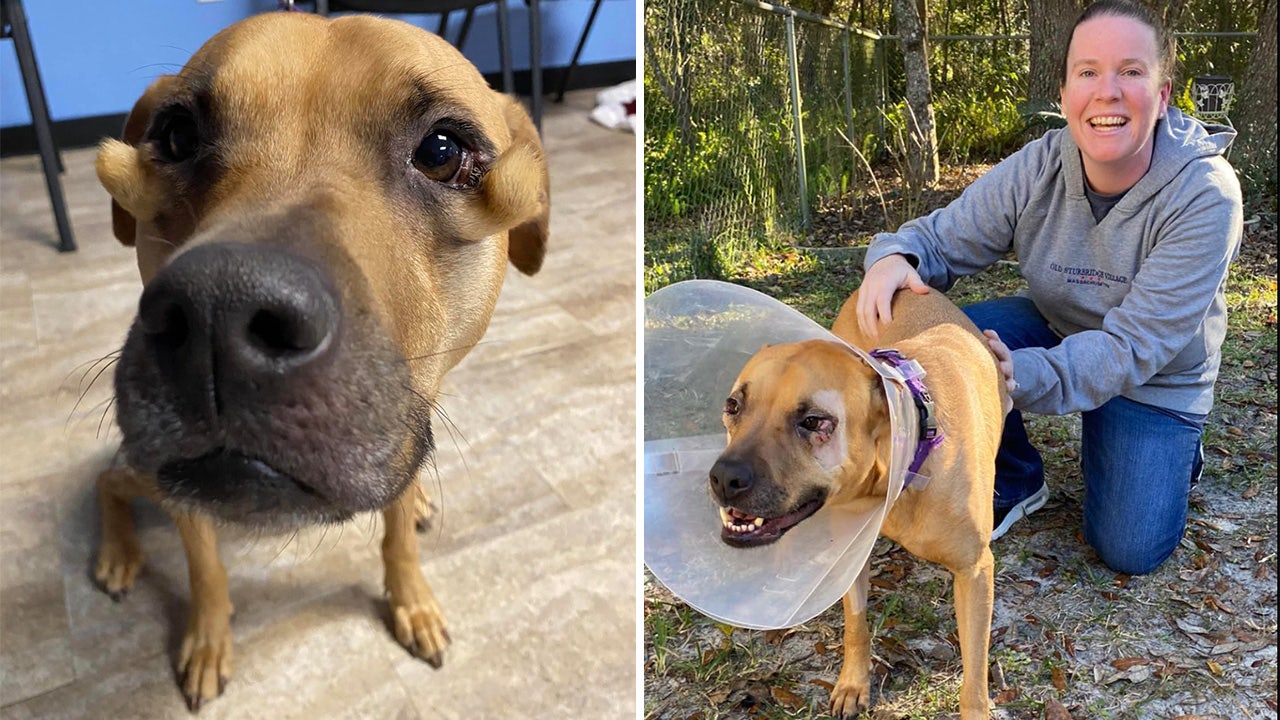 A dog in Orlando, Florida, now has a forever family after an animal rescue revealed on Facebook disheartening comments that were reportedly made about her appearance.
Lena, previously known as Dutchess, a cur mix, arrived at Orange County Animal Services over the holiday season, FOX 35 Orlando reported.
The previous owner of the pup told the shelter Lena was born with "slight deformities under both her eyes," according to the station.
VAN GOGH, A ONE-EARED DOG IN DESPERATE NEED OF A NEW HOM, 'PAINTS' HIS WAY TO ADOPTION
Rescue staff told FOX 35 Lena was "sweet, energetic and intelligent."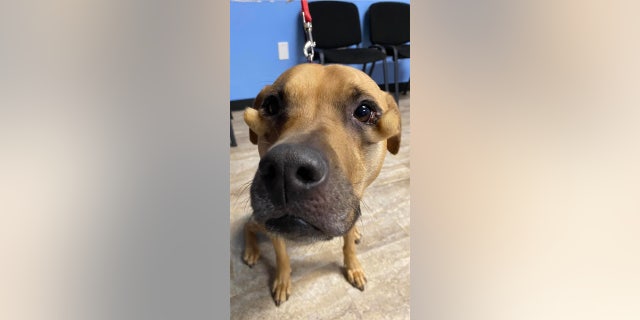 Lena, formerly known has Dutchess, went viral after Orange County Animal Services in Florida shared a post featuring negative comments visitors would make upon seeing her at the shelter. (Rescue Dogs Dream)
"The hard part is hearing the comments made about her," Orange County Animal Services wrote in its initial Facebook post dated Dec. 15.
Those comments, according to the post, included the following:
-"She looks so ugly."
-"What is that?"
-"What's wrong with her?"
-"Is she blind?"
-"How much is this gonna cost me?"
-"She'll never get adopted."
The post was shared thousands of times, leading to an abundance of adoption applications, FOX 35 reported.
DOG GOES VIRAL AFTER TIKTOK VIDEO SHOWS IT'S OVERLOOKED AT NY EVENT
Lena was later sent to Rescue Dogs Dream, a small foster-based rescue, after Orange County Animal Services struggled to find her a permanent home, according to the station.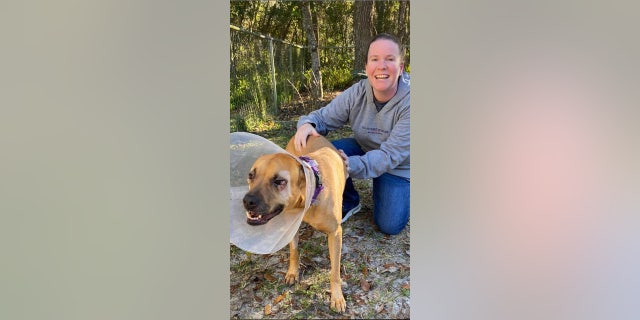 Rescue Dogs Dreams took Lena into their care — the rescue was able to pay for her keloid removal and find her a new home. (Rescue Dogs Dream)
"We pull dogs from local shelters to get them the help they need, and adopt them out," a representative at Rescue Dogs Dream in Inverness, Florida, told Fox News Digital.
"We do background checks, reference and vet checks and home visits to ensure that they get a good home," the representative added.
Lena was adopted two weeks prior to Rescue Dogs Dream's public Facebook announcement that was shared on Jan. 10, but her new family was awaiting her recovery before sharing the good news.
DEAF DOG IS ADOPTED BY MICHIGAN TEEN WITH HEARING LOSS — NOW THEY'RE 'INSEPERABLE'
Rescue Dogs Dream will pay for any medical procedures, food and vet care, including the surgery required to remove Lena's painful keloid scars. 
Keloid scars are raised scars that can result from injury, according to the University of Texas Southwestern Medical Center.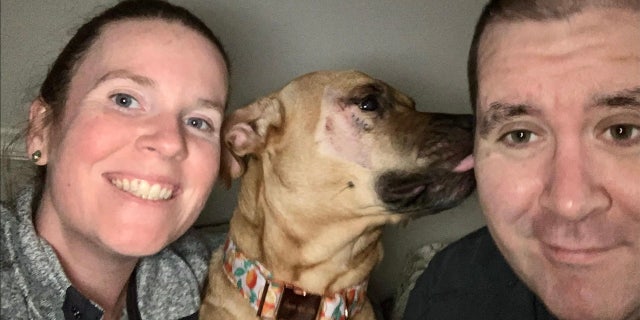 Rescue Dogs Dream praised Lena's new family for their patience in taking care of her — "They gave her the patience and training she required to be successful." Here, Lena is seen with her adopters. (Rescue Dogs Dream)
Her new family says she is doing very well and calls her "the sweetest dog they have ever met," Rescue Dogs Dream's Facebook post said.
"Her family was extremely patient as she was not completely potty trained, did a lot of counter surfing and had other bad manners," a Rescue Dogs Dream representative shared with Fox News Digital.
CLICK HERE TO SIGN UP FOR OUR LIFESTYLE NEWSLETTER
Rescue dogs come from various backgrounds and some need to go through training, according to Rescue Dogs Dream.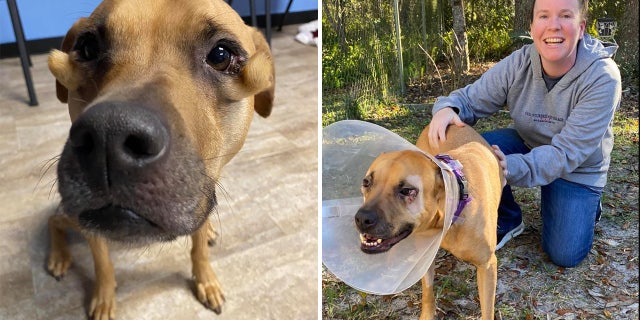 Rescue Dogs Dream, a Florida-based animal rescue, helped find care for Lena and find her a new family. (Rescue Dogs Dream)
"We wish all adopters would go into rescuing a pet with the anticipation that these dogs aren't going to be perfect, and they need time and patience," the organization commented.
CLICK HERE TO GET THE FOX NEWS APP
Sydney Borchers is a lifestyle production assistant with Fox News Digital. 
This post originally appeared on and written by:
Rebecka Volkman
Fox News 2023-03-21 23:22:00