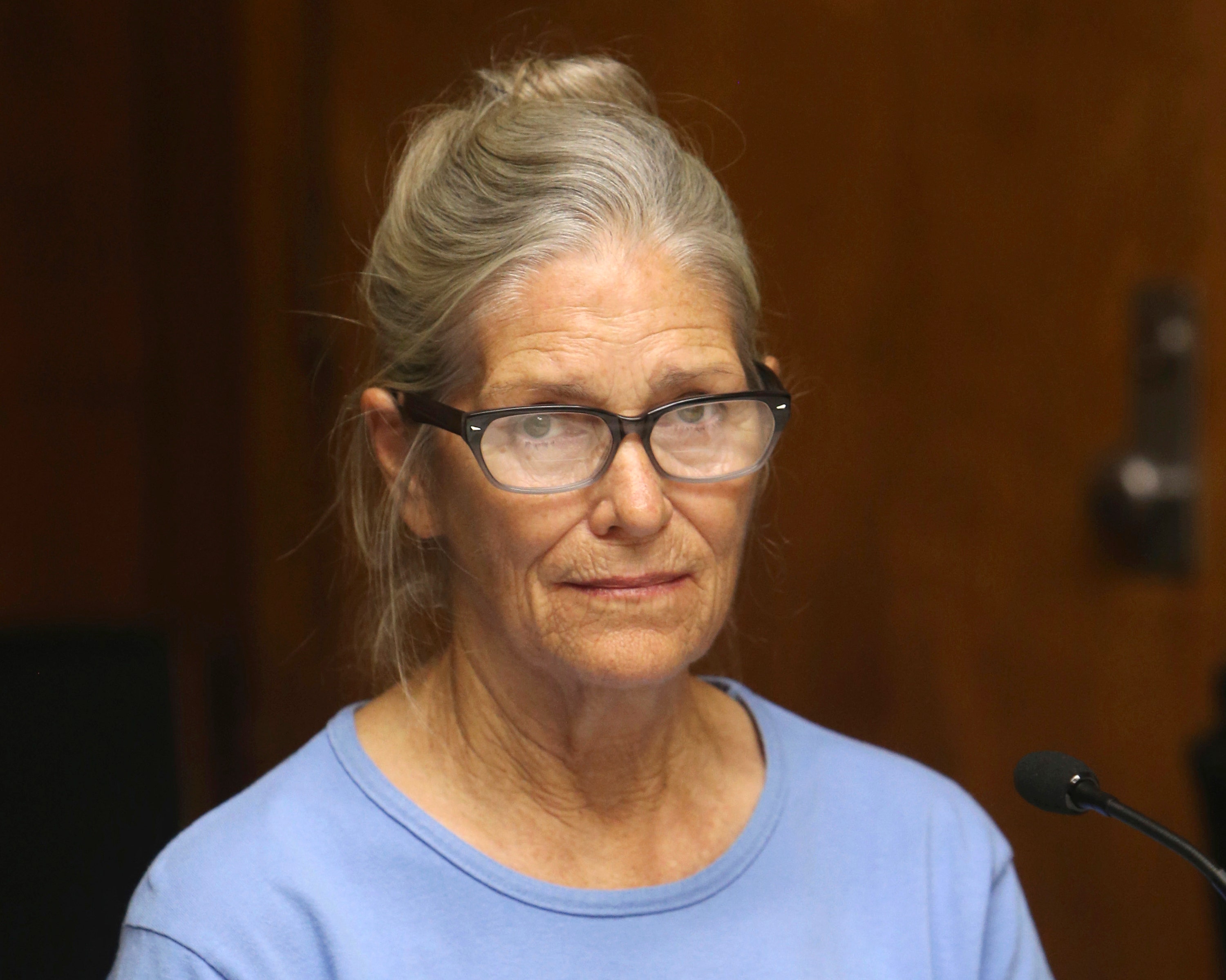 A teenage Charles Manson follower, who was convicted of killing two people, will be a free woman at the age of 73 after five decades behind bars. 
Leslie Van Houten, who was 19 when she joined the murderous cult and helped killed Leno LaBianca and his wife Rosemary in 1969, will be paroled in the coming weeks, her lawyer Nancy Tetreault said on Friday. 
California Gov. Gavin Newsom, who stifled several previous efforts to free Houten, said, although he's disappointed, he won't ask the state Supreme Court to block parole this year.
The governor's office said it was unlikely that the state's high court would consider an appeal of a lower court ruling that Van Houten should be released.
CHARLES MANSON FOLLOWER LESLIE VAN HOUTEN RECOMMENDED FOR EARLY RELEASE IN CALIFORNIA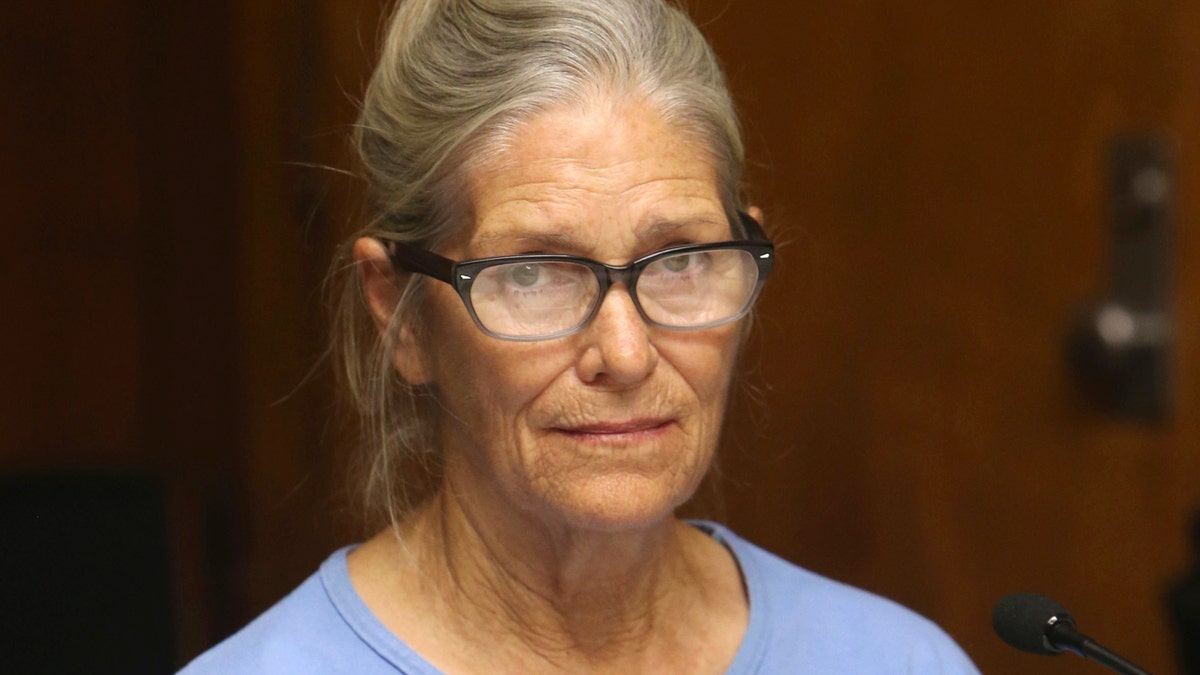 File photo of Leslie Van Houten attending her parole hearing at the California Institution for Women in Corona, California in 2017. (Stan Lim/Los Angeles Daily News via AP, Pool, File)
"More than 50 years after the Manson cult committed these brutal killings, the victims' families still feel the impact," Newsom said in the statement.
Newsom and former Gov. Jerry Brown rejected five parole recommendations since 2016. The most recent was last February. 
DANNY TREJO RECALLS MEETING CHARLES MANSON BEHIND BARS IN A NEW MEMOIR: HE WAS A 'SLICK LITTLE WIMP'
But Van Houten's luck turned on May 31, when the state appeals court ruled 2-1 in favor of her parole. 
The court's decision noted her "extraordinary rehabilitative efforts, insight, remorse, realistic parole plans, support from family and friends" and favorable behavior reports while in prison in its decision. 
"She's thrilled, and she's overwhelmed," Treteault said. "She's just grateful that people are recognizing that she's not the same person that she was when she committed the murders."
Van Houten could be freed in about two weeks, depending on how quickly the paperwork gets filed, and then she will go to a halfway house to learn basic life skills, such as using a cell phone, a computer, and ATM, among other new technology, according to her lawyer. 
Meanwhile, her upcoming release is re-traumatizing to the victims' families. 
MAN ASKS IF HE'S WRONG FOR OBJECTING TO WIFE'S CHOSEN BABY NAME CHARLES MANSON: 'SAME NAME AS A SERIAL KILLER'
"My family and I are heartbroken because we're once again reminded of all the years that we have not had my father and my stepmother with us," Cory LaBianca, Leno LaBianca's daughter, told The Associated Press in a telephone interview Friday.
"My children and my grandchildren never got an opportunity to get to know either of them, which has been a huge void for my family," said Cory La Bianca, who is 75.
When Van Houten was 19, she and other Manson followers fatally stabbed the LaBiancas in their home and smeared their blood on the walls.
She later described holding Rosemary LaBianca down with a pillowcase over her head as others stabbed her, before she grabbed a knife and cut her victim more than a dozen times.
CLICK HERE TO GET THE FOX NEWS APP
Van Houten was convicted in 1971 and again after a retrial in 1978. She was sentenced to life in prison.  
Manson, the man behind the cult who orchestrated the murders, died of natural cause in prison in 2017 at the age of 83. 
The Associated Press contributed to this report.
Chris Eberhart is a crime and US news reporter for Fox News Digital. Email tips to chris.eberhart@fox.com or on Twitter @ChrisEberhart48.
This post originally appeared on and written by:
Luz Lupo
Fox News 2023-07-08 17:29:00