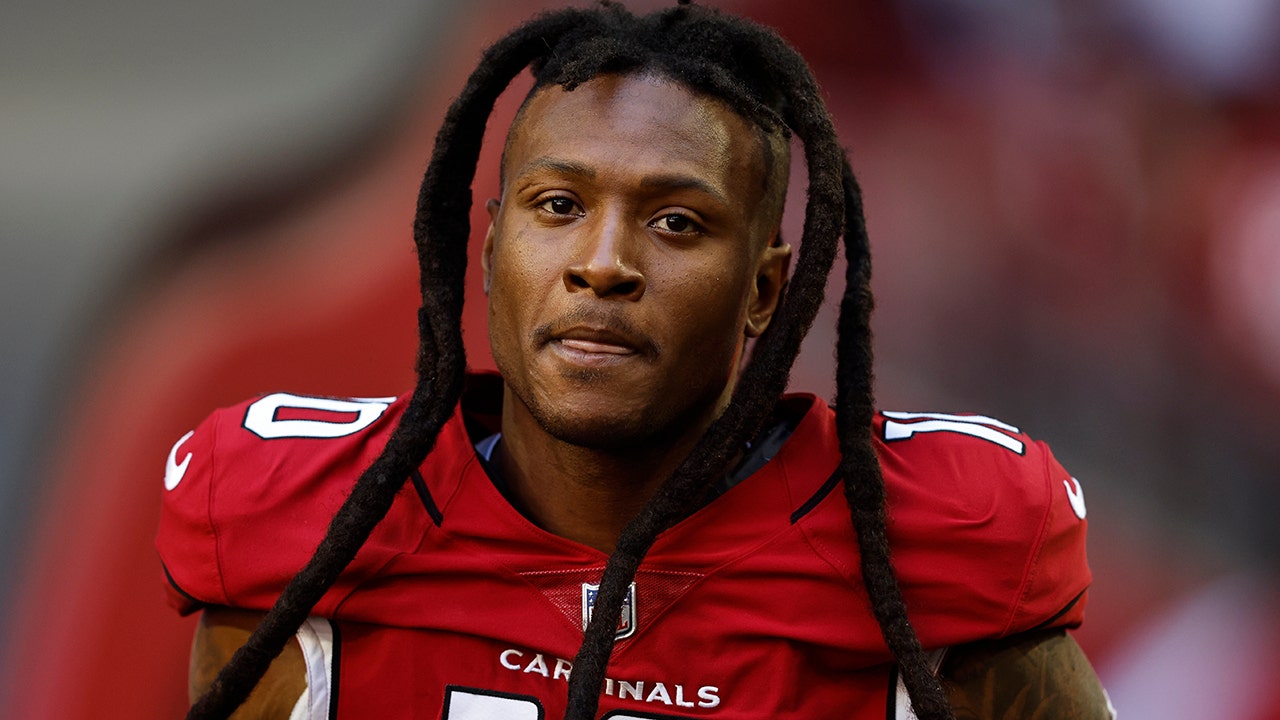 There are a number of players still on the open market with NFL training camps starting soon this month, and one of them is wide receiver DeAndre Hopkins. 
Hopkins is among players that fans are surprised haven't been signed yet, though ESPN reported it's by his own doing.
The New England Patriots and Tennessee Titans had official visits with Hopkins recently, and the outlet reported Sunday both teams have made an offer to the 31-year-old who was released from the Arizona Cardinals. 
CLICK HERE FOR MORE SPORTS COVERAGE ON FOXNEWS.COM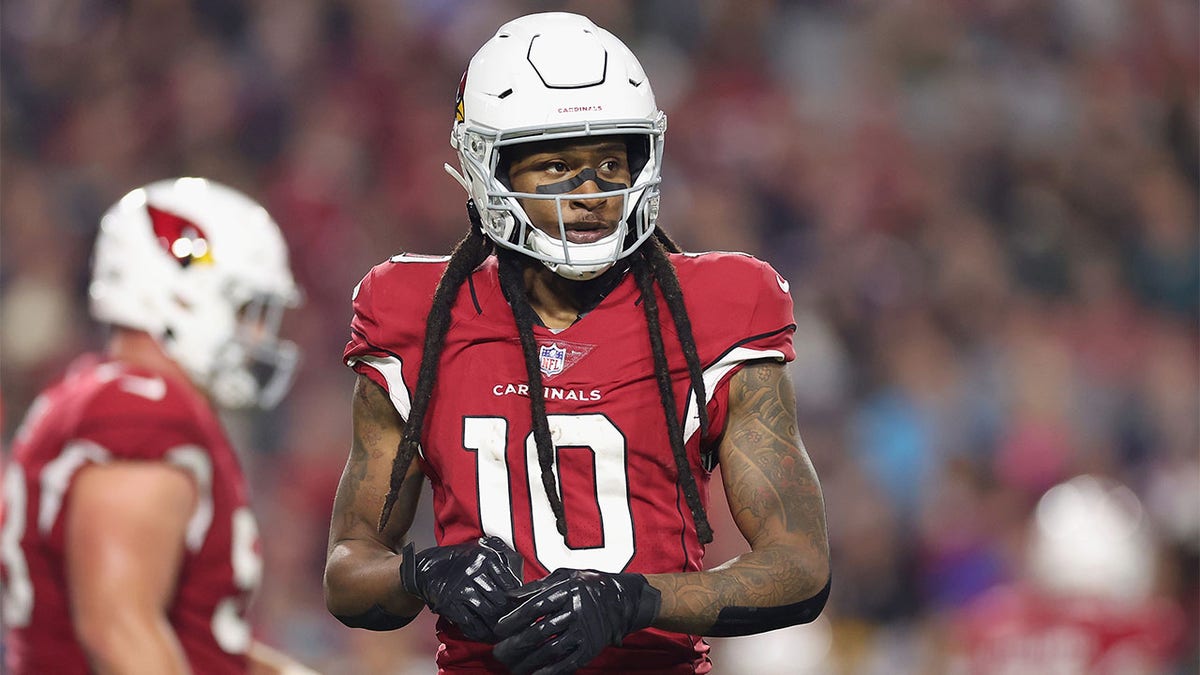 Wide receiver DeAndre Hopkins of the Cardinals during the New England Patriots game at State Farm Stadium on Dec. 12, 2022, in Glendale, Arizona. (Christian Petersen/Getty Images)
Tennessee is said to be the "more aggressive" team in terms of wanting to sign the All-Pro receiver. 
However, Hopkins doesn't appear to be satisfied with what the Titans and Patriots have put on the table, and he's reportedly hoping that another team may get involved. 
The Cleveland Browns were a rumored destination, as Hopkins and his former Houston Texans quarterback Deshaun Watson could team up again. But the Browns appear to be out on Hopkins heading into the 2023 campaign. 
NFL CONTENDER APPEARS TO BE OUT ON DEANDRE HOPKINS SWEEPSTAKES
With the way the New York Jets are going after a playoff berth this season, they were also rumored to be in the conversation for Hopkins. However, head coach Robert Saleh said earlier this offseason that he's simply looking ahead at the players already in the room, as Allen Lazard, Mecole Hardman and Randall Cobb all signed on with Gang Green to go alongside Garrett Wilson, Corey Davis and Denzel Mims. 
The Cardinals did attempt to trade Hopkins before they cut him, but his $30.7 million cap hit for this upcoming season was a deal breaker. He also had a $26.2 million hit for the 2024 campaign.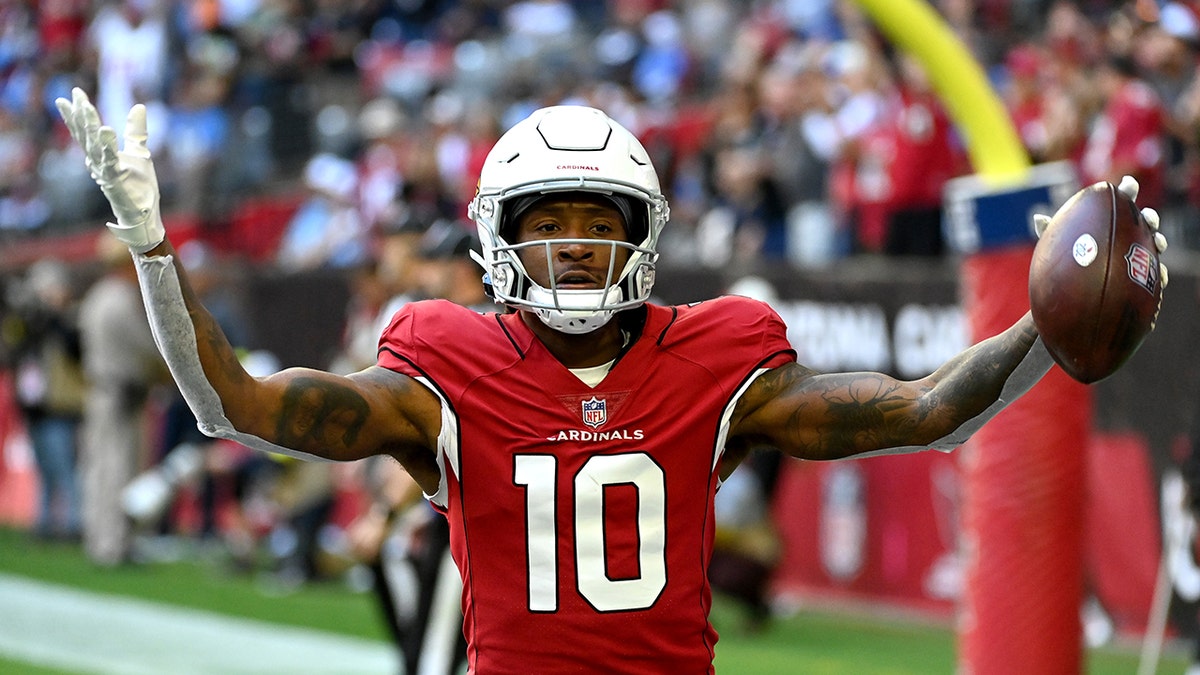 DeAndre Hopkins of the Cardinals celebrates after scoring a touchdown against the Los Angeles Chargers at State Farm Stadium on Nov. 27, 2022, in Glendale, Arizona. (Norm Hall/Getty Images)
Being cut, it appeared Hopkins didn't receive an offer from either the Patriots or Titans that could match that dollar amount. 
We've seen time and time again players joining organizations despite training camp getting underway, whether it be injuries to the depth chart or the front office's realization that a bigger impact is needed at one position. 
Hopkins had 717 yards and three touchdowns in the nine games he was able to play with the Cardinals last season – he dealt with a six-game PED suspension to start the year – which still makes him a threat whenever he lines up at scrimmage. 
Hopkins is hoping to find a team that can reach the playoffs and give him a chance at a Super Bowl ring, which has alluded him thus far in his career.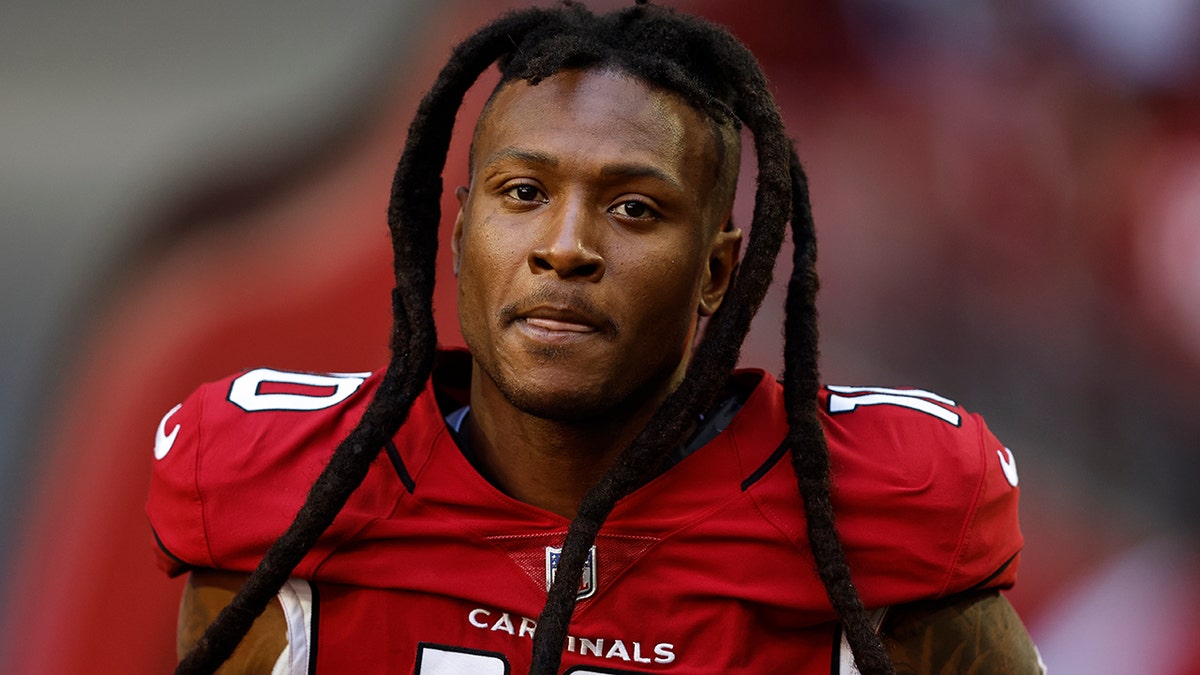 DeAndre Hopkins of the Cardinals takes the field for the Seattle Seahawks game at State Farm Stadium on Nov. 6, 2022, in Glendale, Arizona. (Michael Owens/Getty Images)
CLICK HERE TO GET THE FOX NEWS APP
We'll see if another team steps up in the coming days as training camp kicks off at practice facilities throughout the league.
Scott Thompson is a sports writer for Fox News Digital.
This post originally appeared on and written by:
Margarete Catt
Fox News 2023-07-09 21:07:00