A New Mexico judge has ordered that the producers of the western film Rust hand over documents that counsel fears could be used for further charges against Alec Baldwin, siding with prosecutors who say the film company obstructed the investigation of the 2021 death of cinematographer Halyna Hutchins.
In a hearing this Friday, Rust Movie Productions challenged a subpoena demanding documents related to the production, including the contract of Baldwin himself, according to the L.A. Times.
"The state has made it very clear in its statements that it's still considering bringing charges against Alec Baldwin," attorney Abigail R. Wolberg, representing the company, said. "I see these subpoenas as nothing more than continuing down that path."
In response, special prosecutor Kari T. Morrissey alleged that the producers obstructed the state's investigation into Baldwin's fatal on-set shooting.
"Rust Productions has either intervened, interfered or obstructed the criminal investigation in this case," said special prosecutor Kari T. Morrissey. "This entire tragedy occurred because Rust Productions cut corners every chance they could and they hired inexperienced and ill-equipped crew members."
The latest allegation against the filmmakers was made during the ongoing case against Rust armorer Hannah Gutierrez-Reed, the film crew member responsible for the safety and maintenance of the firearms used during filming, Deadline reported.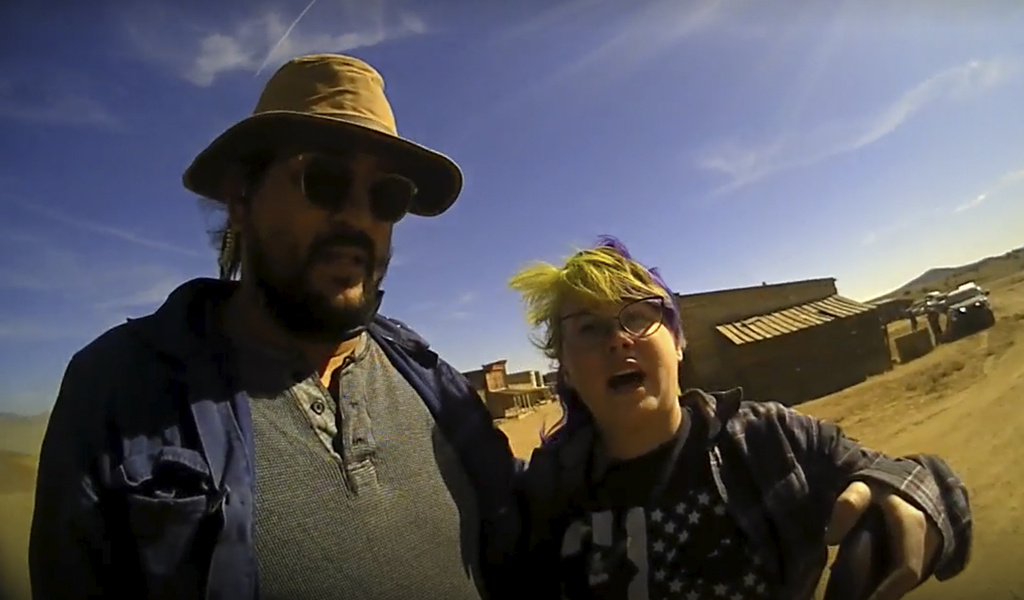 Movie set armorer Hannah Gutierrez-Reed, right, speaks with a sheriff's deputy as a colleague stands next to her on the set of"Rust," shortly after the fatal shooting of cinematographer Halyna Hutchins. (Santa Fe County Sheriff's Office via AP)
Prosecutors have not yet moved to charge Baldwin or any of the producers based on this allegation of obstruction, but nothing has been ruled out.
This week's hearing was part of the process for prosecutors to gain access to records that could clarify Baldwin's role as a producer on the film. Prosecutors are seeking to find out exactly what Baldwin knew of how the film's budget and crew were being handled. The discovery is meant to inform the state's suspicion that the producers cut corners and created an unsafe atmosphere.
A central issue is the claim by Gutierrez-Reed that the film's producers denied her request to spend several more days to train Baldwin on how to handle the .45 Colt pistol that he was using in his on-screen role.
According to the L.A. Times, the documents would illuminate Baldwin's actions during the time before the shooting took place, which affect the state's case against Gutierrez-Reed:
"How Alec Baldwin was paid, how much money was spent on set, how much money went into [the film] … doesn't assist in investigating the defendant's allegations that she, as a contractor, was requested to do certain things," Wolberg said.

…

Gutierrez Reed was struggling to fill two jobs on the production — armorer and props assistant. Emails have shown that Gutierrez Reed was scolded for not paying enough attention to her role helping with non-gun-related props.

Morrissey said producers had a financial incentive to reduce the amount of time that Gutierrez Reed spent on her armorer duties because she was paid a higher rate for that time. She was paid a lower hourly rate for the time spent dealing with other props.

"We have a situation where Rust Production is doing everything it can to keep costs low so that it can keep profits high," Morrissey said, adding that because he was one of the films producers, "Mr. Baldwin himself benefits financially from keeping production costs low."
Morrissey also alleged that officials on the film also rushed to speak to likely witnesses before investigators were able to get to them.
"Beginning on Oct. 21, 2021, Rust Productions had a lawyer on the scene within 30 to 60 minutes after this fatal shooting, who was running around and talking to witnesses before the police could speak to those witnesses," Morrissey said during the proceedings.
"Since then, we have issued numerous subpoenas to Rust Productions and they have either … not responded or responded very, very slowly," she added.
Manslaughter charges against Baldwin were dropped in April, with the case ended "without prejudice." But prosecutors also warned at the time that the case was "active and on-going" and more charges could come as prosecutors learn more about the incident.
Hutchins was killed in Oct. of 2021 while blocking out a scene they were preparing to film. She was struck in the chest with a single bullet fired from a pistol being used as a prop by Alec Baldwin. It was later discovered that a real cartridge had been loaded into the gun before it was given to Baldwin to use on the set.
Baldwin was reportedly practicing firing directly at the camera when he cocked the hammer and pulled the trigger.
Baldwin has repeatedly denied pulling the trigger of the pistol, but the gun being used is a single-action firearm that cannot be fired unless the hammer is pulled back and the trigger pulled. The Glengarry Glen Ross star did, however, admit he cocked the hammer back.
Follow Warner Todd Huston on Facebook at: facebook.com/Warner.Todd.Huston, or Truth Social @WarnerToddHuston