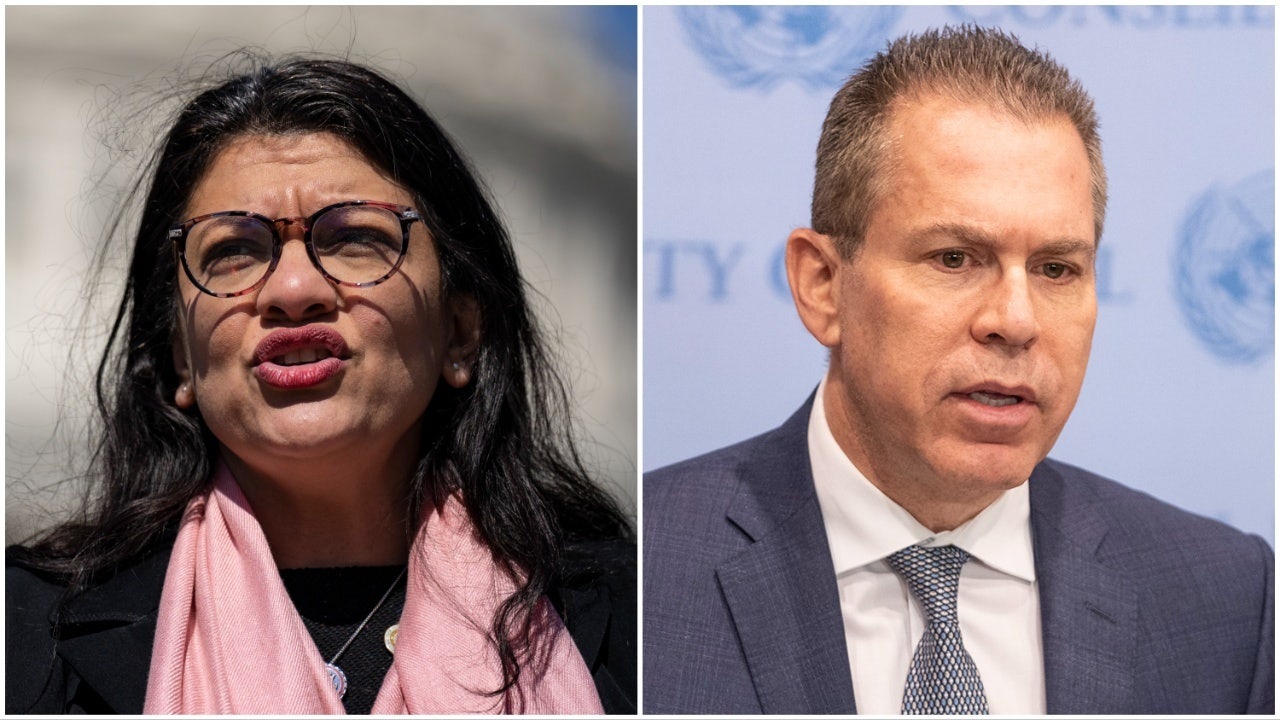 Permanent Representative of Israel to the United Nations Gilad Erdan condemned what he called "antisemitic lies" from Rep. Rashida Tlaib, D-Mich., after the Michigan Democrat called Israel an "apartheid state" on social media.
"Tlaib's ignorance and hatred toward the Jewish people and the State of Israel know no bounds," Erdan told Fox News Digital.
Erdan's comments come after Tlaib took to social media Monday to slam House Speaker Kevin McCarthy for arguing that the United States and Israel have a "special relationship," with Tlaib arguing that Israel was responsible for "ethnic cleansing" of Arab peoples.
TLAIB'S TWEET CALLING ISRAEL 'APARTHEID STATE' GETS TORN APART BY INSTANT FACT CHECK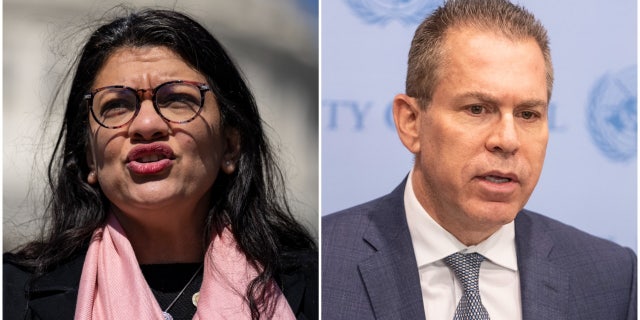 Rep. Rashida Tlaib, D-Mich., left, and Israeli Ambassador to the UN Gilad Erdan. (Fox News)
"Speaker McCarthy wants to rewrite history but the apartheid state of Israel was born out of violence and the ethnic cleansing of Palestinians," Tlaib said. "75 years later, the Nakba continues to this day."
However, Erdan argued that the opposite was true, noting that it was Arabs who rejected a United Nations resolution to establish Israel.
"The facts are clear: the Arabs rejected the U.N.'s resolution to establish a Jewish state and started a war to annihilate the Jews in Israel," Erdan said. "Since then, for the past 75 years, the Palestinians are bringing upon themselves a Nakba by continuing to incite hate and terrorism and rejecting every peace plan."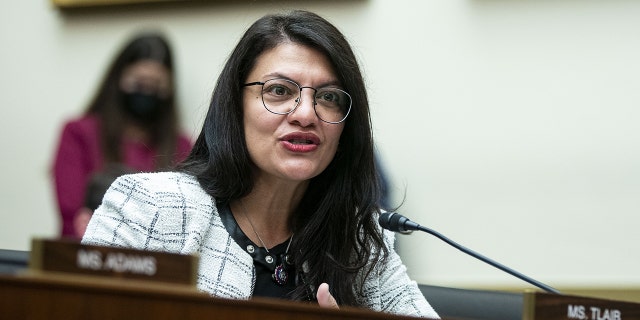 Representative Rashida Tlaib. (Photographer: Al Drago/Bloomberg via Getty Images)
RASHIDA TLAIB, 'SQUAD'-LINKED COMMITTEES PUSHED LARGE SUMS TO ANTI-ISRAEL ACTIVIST'S CONSULTING FIRM
The Israeli diplomat also accused Tlaib of attempting rewrite history and pushing "antisemitic lies."
"Tlaib is rewriting history and her antisemitic lies ignore the fact that the only ethnic cleansing took place against the 850,000 Jews who were expelled from Arab countries following Israel's establishment," he said.
The Tlaib tweet was also the subject of an instant fact check by Twitter, with community notes visible below the tweet pointing out that Israel was created by a U.N. resolution, that ethnic cleansing "affected both Jewish and Arab communities," and that Israel has a large Arab minority that enjoys "full and equal rights."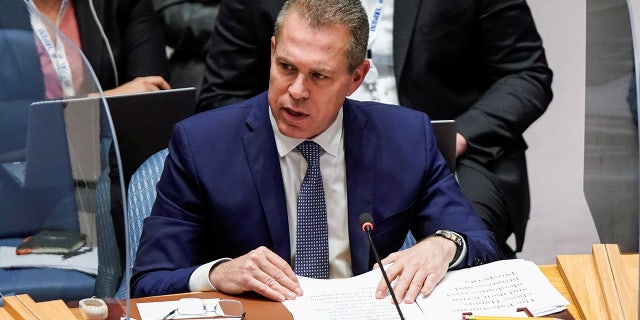 Israel Ambassador to the U.N. Gilad Erdan speaks during the security council meeting. (Reuters)
CLICK HERE TO GET THE FOX NEWS APP
Tlaib's office did not immediately respond to a Fox News request for comment.
Michael Lee is a writer at Fox News. Follow him on Twitter @UAMichaelLee
This post originally appeared on and written by:
Georgianna Fleishman
Fox News 2023-05-04 13:51:00