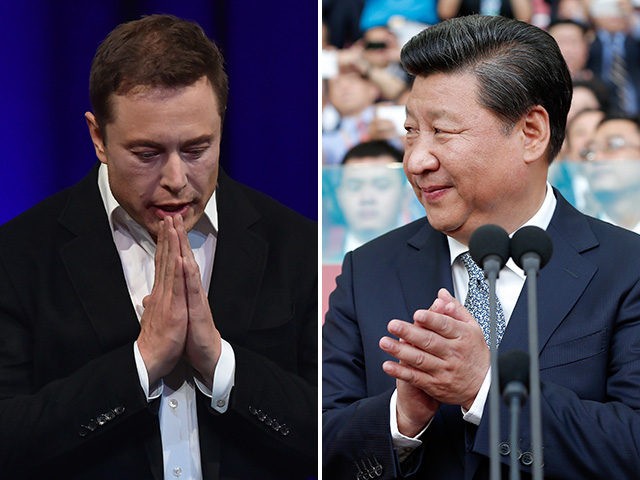 Elon Musk's Tesla has pledged to uphold "core socialist values" and compete fairly in China's fast growing car market. Musk's latest agreement with the communist government comes of the heels of his praise for the country's AI researchers. Musk praised the "wisdom and determination" of Chinese AI researchers despite the country's hostile stance towards the United States.
The Financial Times reports that Elon Musk's Tesla and its Chinese rivals have vowed to uphold "core socialist values" and compete fairly in China's expanding auto market. This pledge is in response to a directive from Beijing that aims to end a protracted price war that has been upsetting the sector. Tesla has cut prices multiple times in China over the past year.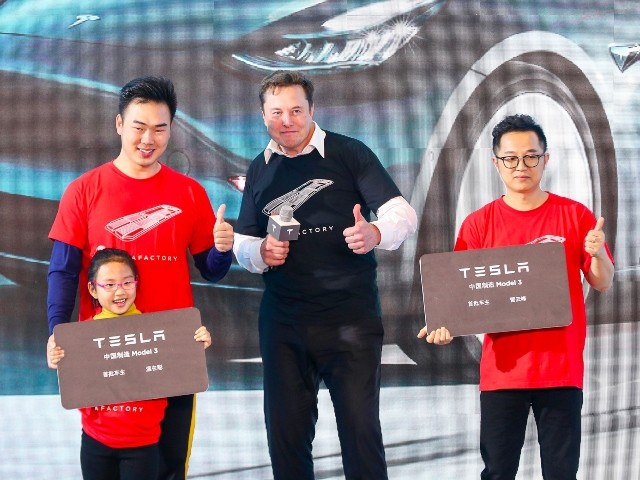 Tesla CEO Elon Musk poses for photos with buyers during the Tesla China-made Model 3 Delivery Ceremony in Shanghai. (Photo by STR/AFP via Getty Images)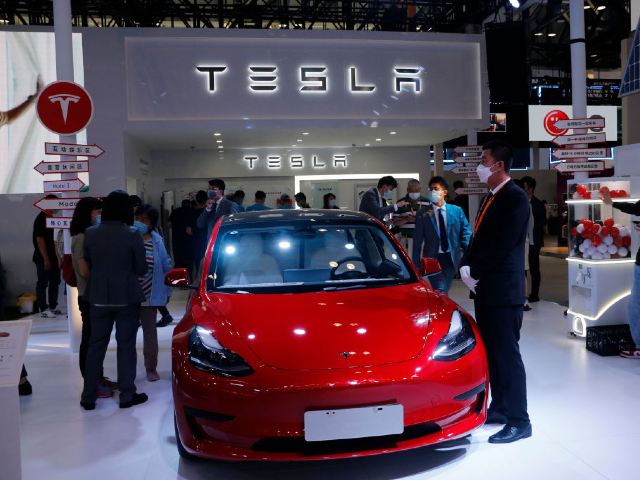 BEIJING, CHINA – SEPTEMBER 4, 2022 – The Tesla stand at the 2022 China International Fair for Trade in Services at the National Convention Center in Beijing, China, Sept 4, 2022. (Photo credit should read CFOTO/Future Publishing via Getty Images)
16 manufacturers signed the letter of commitment on Thursday at a motor industry conference in Shanghai, including Tesla and its biggest Chinese rival BYD. Following Tesla's price cuts on its Model 3 and Model Y cars last October in response to escalating domestic competition, there was a price war among electric vehicle manufacturers. The main beneficiaries of this price war have been Tesla and Warren Buffett-backed BYD, both of which reported record sales in the second quarter.
Miao Changxing, a senior inspector at the Ministry of Industry and Information Technology, emphasized the need for the industry to avoid "reckless" price-cutting. The Chinese market is of immense value to Tesla, accounting for just under one-third of its annual sales.
Elon Musk, who also owns Twitter and SpaceX, visited China last month. During his visit, he met with the foreign, commerce, and industry ministers, as well as Robin Zeng, the founder and chair of CATL, the world's biggest maker of EV batteries. Musk's visit to China drew attention to the country's restrictions on free speech, as Twitter is banned there. Musk refrained from using the platform during his visit, which led to criticism from human rights groups over allegations of compliance with Chinese censorship.
In a separate address to the World Artificial Intelligence Conference in Shanghai, Musk predicted that the car industry could achieve nearly full self-driving capability later this year. He also expressed his belief that China would develop strong capabilities in artificial intelligence and called for regulatory oversight of the industry.
As Breitbart News previously reported:
Business Insider reports that Elon Musk, the tech mogul behind companies such as SpaceX and Tesla and new owner of Twitter, recently expressed his admiration for China's progress in the field of artificial intelligence. Speaking at the World AI Conference in Shanghai, Musk highlighted the determination and wisdom of the Chinese people.

"I admire the Chinese people's wisdom and determination," Musk said. "As long as the Chinese people decide to do well in one thing, they will, including in AI."

The conference, hosted by Chinese government ministries, was sponsored by several high-profile companies, including Huawei and SenseTime. Both of these companies have been sanctioned by the U.S. government, which has raised concerns about their close ties to the Chinese government and the potential misuse of their technology.
Read more at the Financial Times here.
Lucas Nolan is a reporter for Breitbart News covering issues of free speech and online censorship. Follow him on Twitter @LucasNolan